(English trext below)
Mijn pronkstuk is klaar! Op dit snoer ben ik echt apetrots!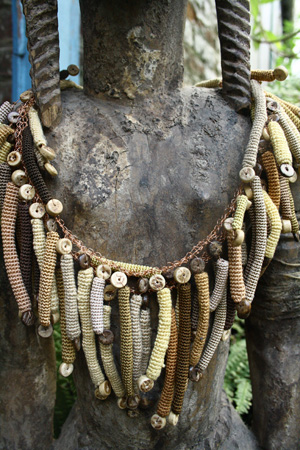 Bij de AD's bewaak ik zorgvuldig mijn inspiratiebron, om jullie te tonen. Het idee van dit snoer kwam in mij op, afgelopen zomer tijdens mijn bezoek aan 'Schuune van verre' (ik blogde hierover eerder, herlees dit bericht hier).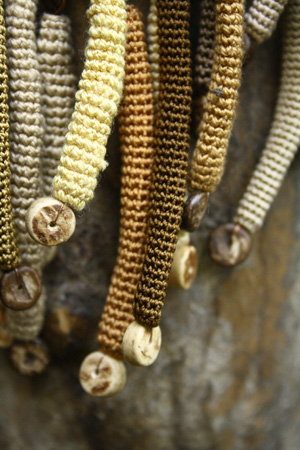 Ik had alweer geen fototoestel bij de hand. Maar er was een heel eenvoudig snoer te zien: benen buisvormige kralen, gewoon na elkaar geregen. Simpel, maar echt mooi! Ik heb mijn buisjes niet geregen, maar de vorm en de kleur van mijn gehaakte kralen, sluiten wel aan bij het snoer dat ik toen zag.
Hier zijn ze de foto's.
Ik toon er een aantal , de rest van deze reeks is te zien vanaf hier.
Het slotje heb ik een Afrikaanse touch gegeven met kokoskralen.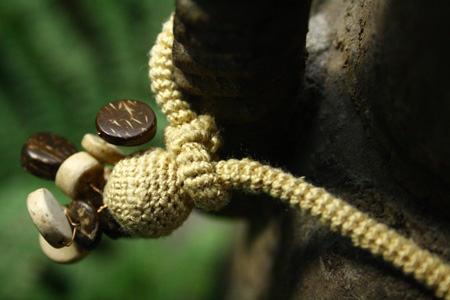 I'm so proud of this necklace. I still remember the moment of inspiration: this summer in an expo on ornaments for the body. I was so stupid again of not taking a camera, but it was a very simple necklace. Just some bone tubes on a cord.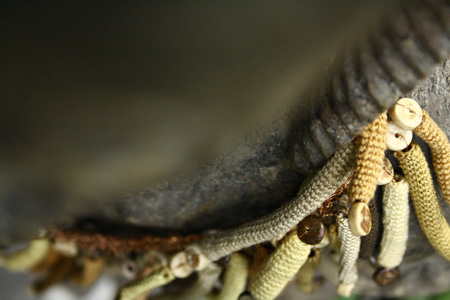 Please enjoy these pictures taken by my son. From here onwards you can see this whole series.