(English text below)
Drink rode wijn … 😉
Net een glas rode wijn omver gekieperd over mijn haakwerk … een bestelling voor een rode (!) armband. Een paar dagen werk naar de knoppen. Even de knop omdraaien dus en wat anders doen  😉
Hier is nog één van de asymmetrische snoeren die jullie nog niet te zien kregen. Ondertussen hangt ie rond een lieve, grieperige hals.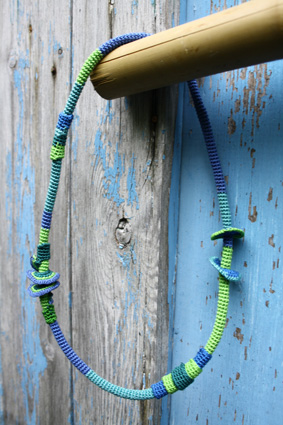 De rest van de foto's is te bekijken vanaf hier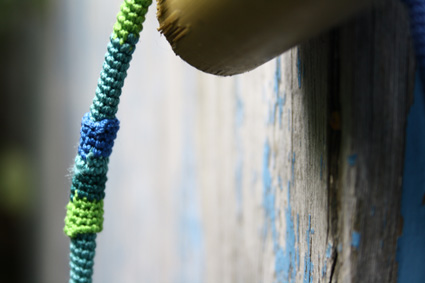 Red, red wine … seems that 'wine-songs' exist in all languages. Honestly, I prefer white wine!
Just to tell that I spilt a glass of red wine over a work in progress : a custom order for an entirely red (!) bracelet.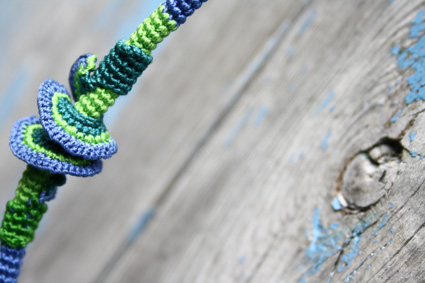 Well, this means that some days of work are lost ;-(Â  And that I felt the need to do something else: showing you some more pictures of my asymmetrical necklaces.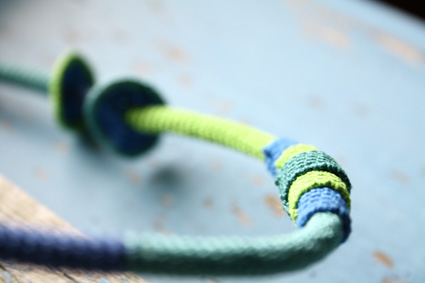 From here onwards you can see all the pictures of this necklace.