(English text below)
Nog een 'lading' foto's van de asymmetrische snoeren … en er zijn er nog meer op komst.
't Is wel zalig dat zoonlief foto's neemt. Ik hoef er niks aan te doen, ik hou ze puur … geen photoshop …
Dus, hier zijn er nog een paar. Dit snoer werd gehaakt in handgesponnen zijde, de details zijn in zijden cordonnet. En er is een ring bij.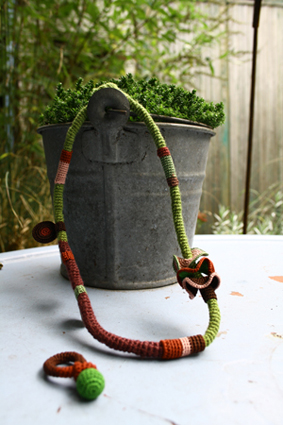 Vanaf hier kan je de full-size foto's zien op de fotopagina van mijn website.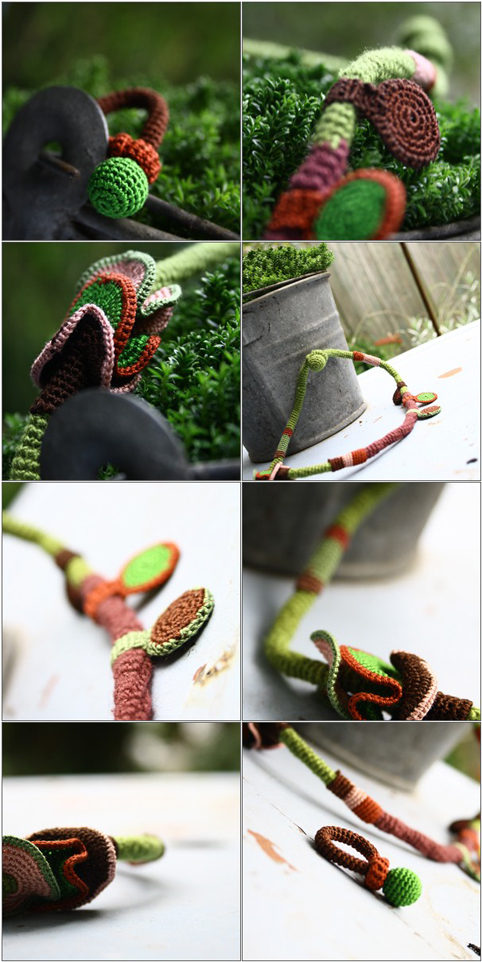 Even more pictures of my asymmetrical necklaces. And there are still more to comei

I'm so happy and lucky with my son's pictures. I show them to you as they are, pure, no photoshopping.
From here onwards, you can see the full-size pictures.