Voor mij is het eindejaarsbeursseizoen afgelopen. Concreet betekent dit dat ik weer meer ga haken en iets minder met de zijden stofjes werken. De voorbije weken is het andersom geweest.
De beurs bij De Vuurkorf dit weekend was heel sfeervol. Isabel kent er wat van om sfeer te scheppen.
Hierbij een paar foto's.
Elke huiskamer heeft andere mogelijkheden om mijn werkjes uit te stallen. Let op het schitterende gekleurde papier dat rond de schemerlamp zit. Het is door Isabel gekleurd volgens de orizomeishi-techniek (zeer arbeidsintensief proces, maar wel een uitzonderlijk mooi resultaat).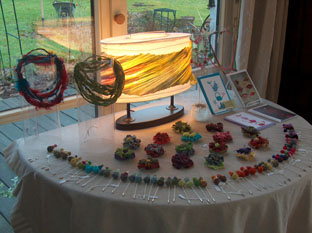 En van wat dichterbij: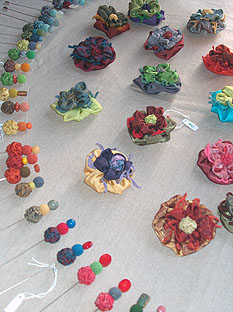 Werk van Isabel (ze is wel vooral met papier bezig, maar dit tafereeltje op de vensterbank vond ik zo mooi):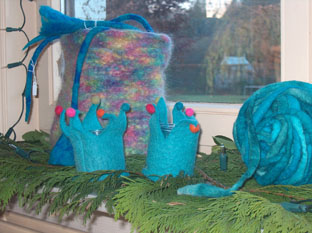 Snuisteren in de vele vellen handgeschept papier: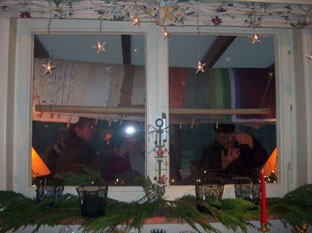 For me the holidayfairs are over. This weekend I participated to a fair in the home of a friend of mine. The above pictures were taken over there. The first two are my work, the others are Isabel's.