(English text below)
Nog geen sneeuw gezien, maar wel de kou gevoeld. Goesting om een grote warme sjaal te kruipen.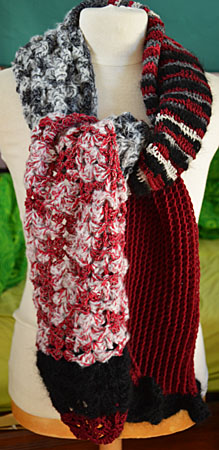 –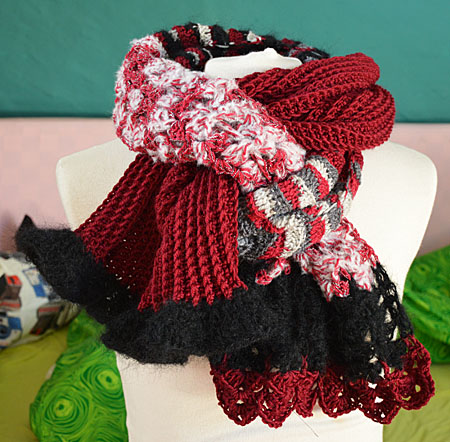 –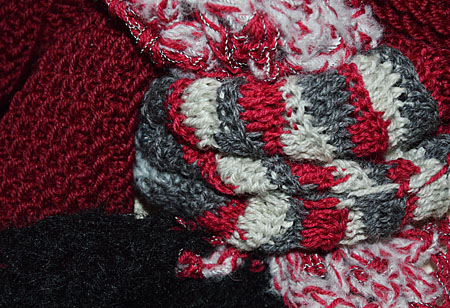 Er zit minstens twintig jaar wolgeschiedenis in deze sjaal. het is heerlijk om te graaien in de dozen en manden wol van vroeger.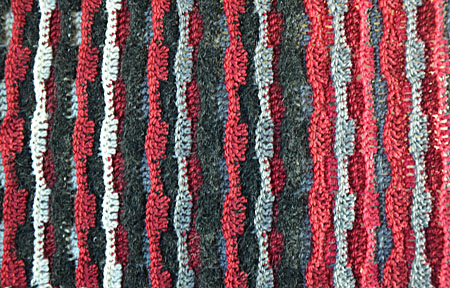 –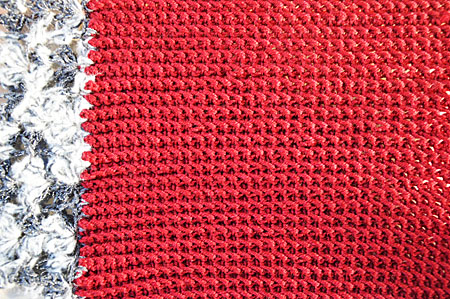 Up to now, I haven't seen any snow where I live. But I've felt the cold. Feels like big warm scarfs.