(English text below)
Ik volg al lang de blog van de Franse Cécile Balladino, een haakster bezeten van kleuren.
Zij ontwerpt ook patronen. De handschoentjes die ik eerder haakte, waren geïnspireerd op een patroon van haar. De sjaal die ik nu haakte, is ook een patroon van haar.
Haar boeken en patronen kunnen worden besteld via haar blog.
Het patroon van de Compostella sjaal, vond ik in het tijdschrift Simply Haken (04/2015)
Het garen is hetzelfde van het lampje uit mijn vorige bericht (Invicta  Colour van Scheepjes).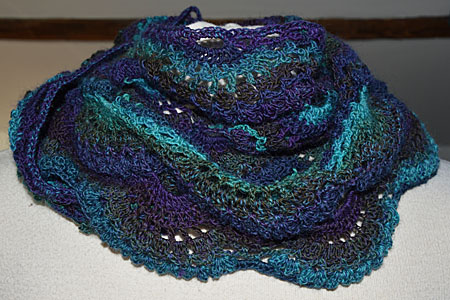 –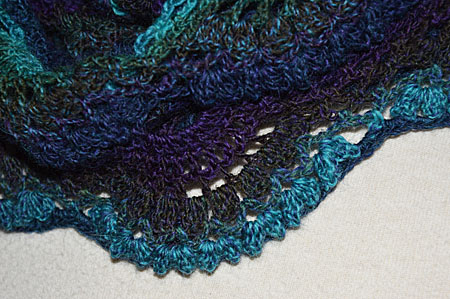 –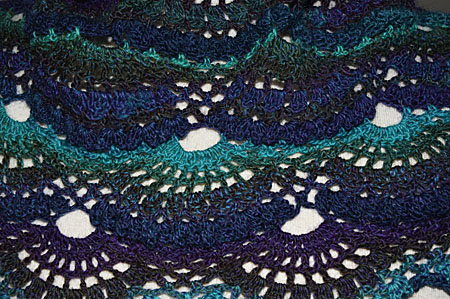 –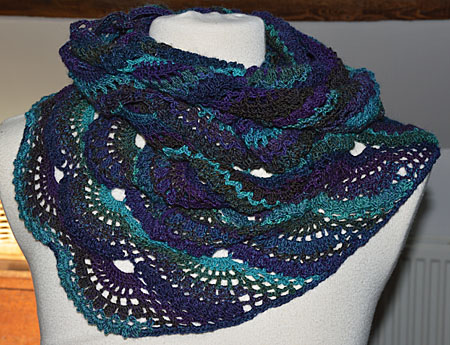 –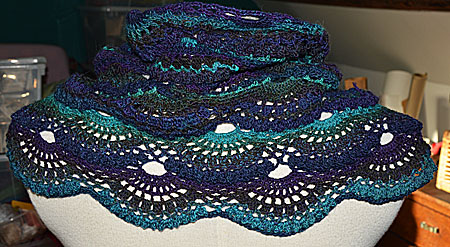 Voor wie haar wil ontmoeten: zij zal aanwezig zijn op de volgende open deur van Bart&Francis in Kortrijk.
Since long, I follow the French Cécile Balladino's blog Gipsy Bazar. She's a passionate crocheteer, in love with colours.
She's also a designer. I now crocheted her Compostella scarf which I found in the magazine 'Simply Haken' (04/2015)
You can order her books and patterns via her blog.