(English text below)
De blogdiscipline is hier weer ver te zoeken … 😉
Ik was in januari in Parijs voor L'aiguille en fête  (ik heb nog foto's maar deed er nog niets mee …). En ik was er twee weken geleden opnieuw o.a. voor deze tentoonstelling: 'Fiber Futures', nog tot 11 juli. Monumentaal werk van 30 Japanse textielkunstenaars in  het Maison de la Culture du Japon. Vlak aan de Eiffeltoren én gratis! Zéér de moeite!
–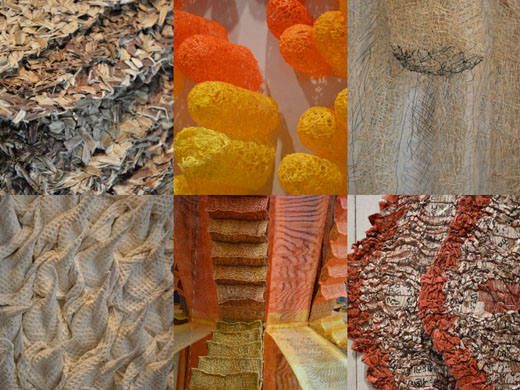 Nog tot 28 juni as is er ook nog 'Fashion Mix' in het Musée de l' Immigration, over de invloed van migranten op de Franse Mode.  Het zijn niet allemaal ontwerpers die de Franse nationaliteit hebben verworden (de Antwerpse Zes zitten er o.a. ook tussen), maar wel behoorlijk wat buitenlanders die naam en faam in Parijs hebben verworven. En mooie stukken.
Daar mochten geen foto's genomen worden, dus hier enkel de affiche.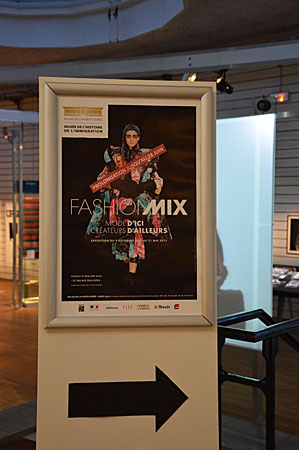 Niet gezien, maar momenteel loopt er  in  het Musée des Arts Décoratifs (Rue de Rivoli) ook een knopententoonstelling.
I was in Paris twee weeks ago to see some textile exhibitions. Click on the name of the museum tot get more information.