(English text below)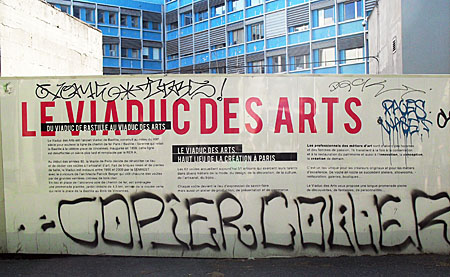 Absoluut te doen in Parijs: le Viaduc des Arts en daar bovenop de Promenade Plantée. Het eerste is een aaneenschakeling van ateliers, galerijen, winkels en een enkel café. Het tweede is een fantastische groenaanplanting bovenop de Viaduc.
Wij deden eerste de groene wandeling en keerden terug via de straat van de galerijen.
Van het aanbod van de galerijen wou ik bovenal het werk van Tzuri Gueta zien. Klik op zijn naam om naar zijn website te gaan. Daar kan je ook doorklikken naar een paar filmpjes op Youtube. Ik vind het alleszins heel mooi én origineel, de door hem ontwikkelde techniek met silicone en zijde is boeiend en verrassend. Hij heeft een heel draagbare collectie, daarnaast werkt hij ook samen met grote namen uit de haute couture wereld.
Een paar foto's: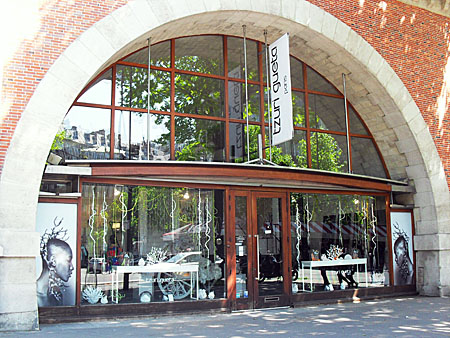 –
–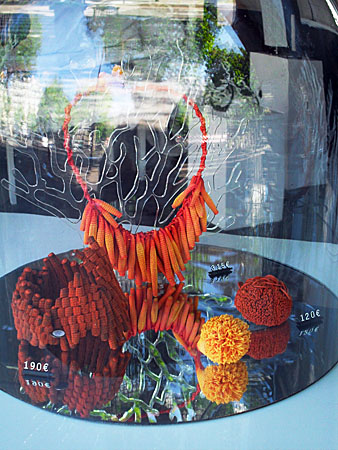 –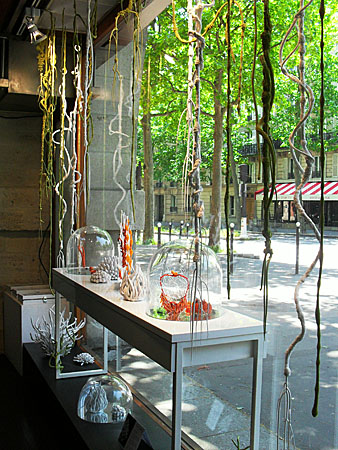 –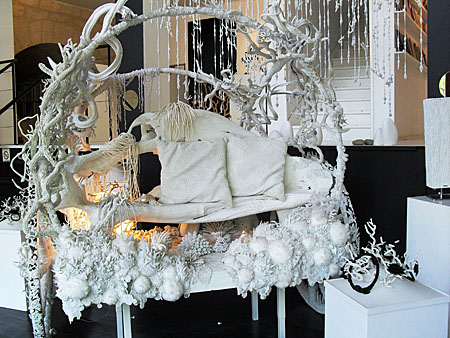 –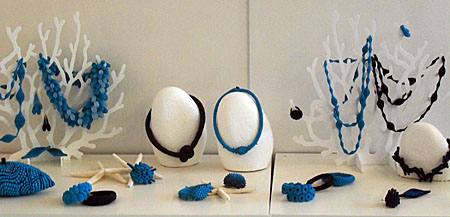 –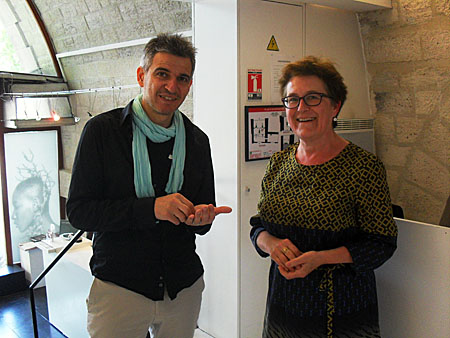 En ja, ik ben een paar oorbellen en een ring rijker 🙂
Nog tot 29 juni as,  is er ook werk van hem te zien in de tentoonstelling 'Textuur' in galerij Indigo in Damme. Ik hoop ook daar nog te geraken 🙂
En dan bovenop de Viaduc des Arts: la Promenade Plantée (zo zie je maar hoe een stad leefbaar kan blijven met wat goeie wil!)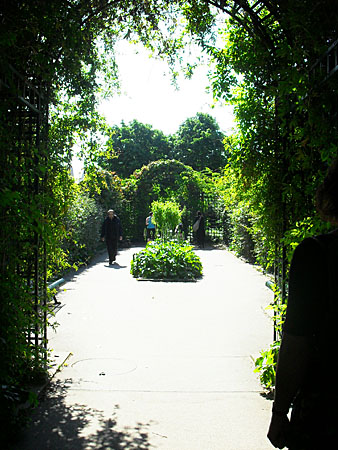 –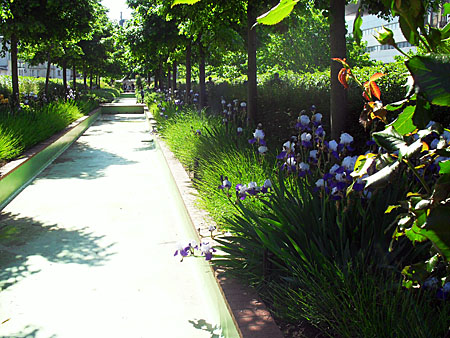 –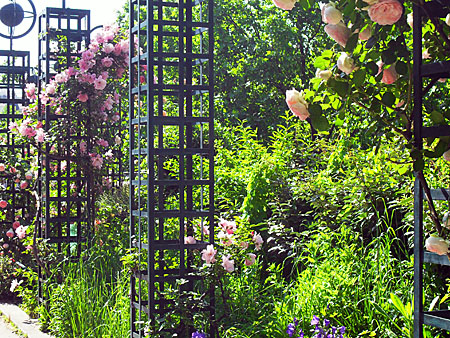 Above a second review of my visit to Paris last week. Not to be missed: the Viaduc des Arts and above it: the Promenade Plantée.
The Viaduc houses lots of galleries, shops, …. I especially wanted to visit Tzuri Gueta's Gallery. Above you see his name in purple/italic. If you click on it you can visit his website. I love his work a lot. Next to creating a wearable collection (yes, I bought a pair of earrings and a ring! 🙂 ) he collaborates with the great names of French haute couture.