(English text below)
De Guide Michelin hanteert deze aanduidingen om je te motiveren van de snelweg af te rijden om iets te gaan bekijken: '*intéressant, ** mérite le détour, *** vaut le voyage'.
De tentoonstelling 'Inspirations' over het werk (en de inspiratie) van Dries Van Noten verdient zonder enige twijfel de drie sterren aanduiding! Nog tot  31 augustus 2014 in Les Musées des Arts Décoratifs in Parijs en vanaf 4 oktober 2014 in het Momu in Antwerpen (en ik ga zeker nog eens kijken! 🙂 )
Ik kocht de bijhorende cataloog/monografie in de museumshop, maar hij is nu ook al hier te koop in het Nederlands .
Het is voor mij zo één van die uitzonderlijke tentoonstellingen waar ik gelukkig van word. De hele setting van de tentoonstelling draagt bij tot het hier en nu genieten van zijn creaties. Mij laten onderdompelen in zoveel schoonheid maakt gelukkig, ervaren uit hoeveel diverse hoeken zijn inspiratie komt (werk van collega's, hedendaagse en historische bewegingen, kleuren, tuinen, en India uiteraard!…) doet mijn vingers heel erg kriebelen, stil worden bij de filmpjes van uitmuntende ambachtsmensen (pailletten, goudborduren, …) die voor hem werken.
Een paar foto's :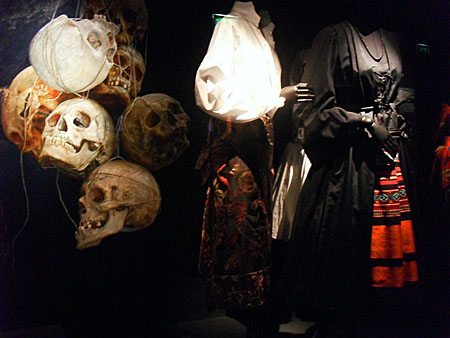 –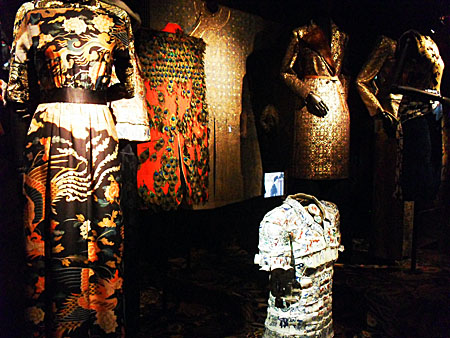 –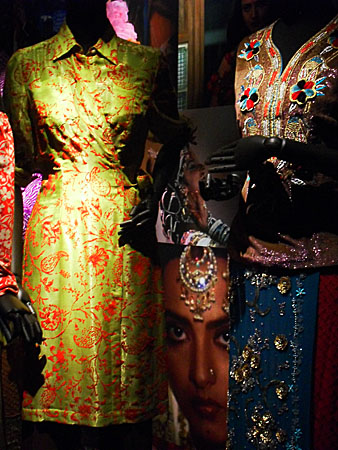 –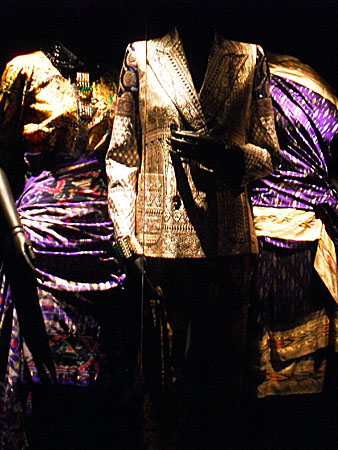 –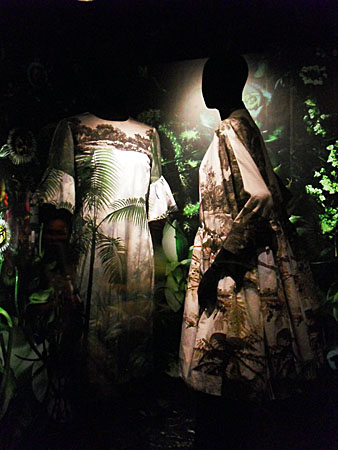 –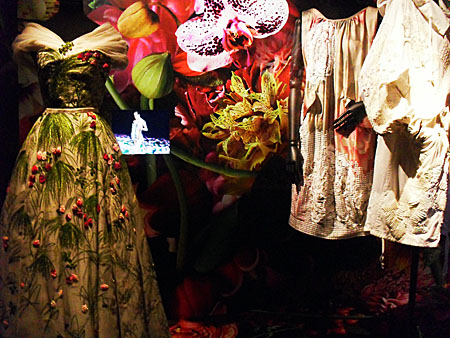 –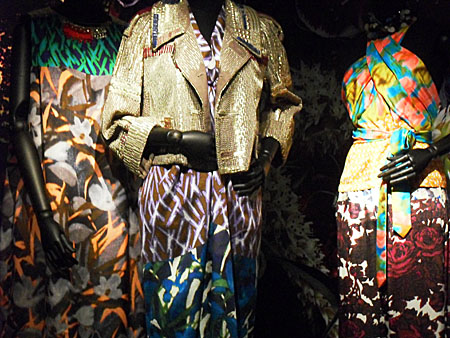 –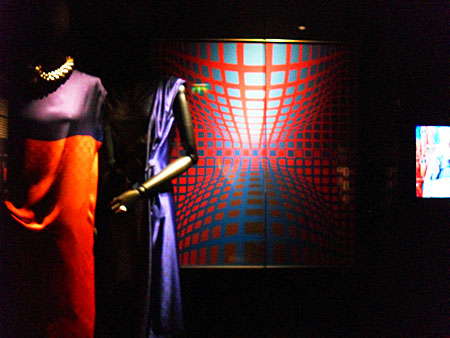 I went to Paris to see the exhibition 'Inspirations' on the work and inspiration of the Belgian designer Dries Van Noten. (click on the links above to find out more) Up to August 31 the exhibition is in Paris, from October 4th it's in Antwerp/Belgium).
It's a beautiful, colourful, stylish, inspiring expo! According to me, more than worthwhile visiting!