(English text below)
Sinds ik het idee kreeg (dat me nog steeds niet loslaat) om puur te creëren in rood/wit … koop ik natuurlijk allerhande materiaal in deze beide kleuren. En zo gebeurt het al eens dat er zelfs niets van zijde in een juweel verwerkt is. Zoals in dit snoer: wit linnen en rood geverfde taguasnippers.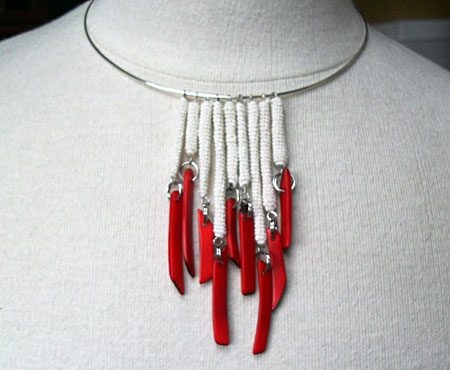 –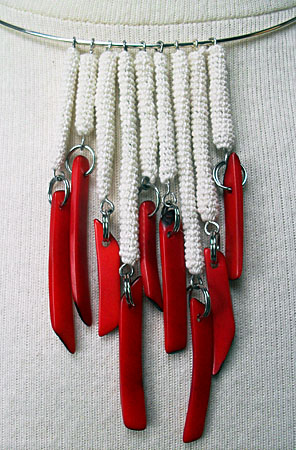 –
Since the day I got the idea of creating a collection in only white and red, of course, I buy all kind of materials in those two colours. Thus, it occurs, that there is no single silk fibre in a piece of jewellery. As is the case in this necklace: only white linen and red coloured tagua.