(English text below)
Naast de tentoonstelling 'Body Jewels' in Tilburg, is ook het museum zelf (en het 'Lab') de moeite waard om te bezoeken natuurlijk. Het is echt een bruisende plek, waar gestudeerd wordt, historische weeftoestellen en hedendaagse technologieën  de bezoeker en de ontwerper inspireren en vooruit stuwen, ….
We begonnen in de museumcafetaria 🙂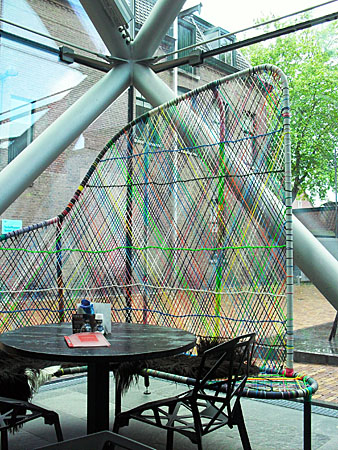 –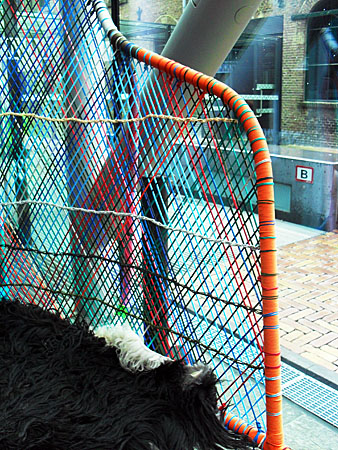 –
en een selfie in deze leuke zetels 🙂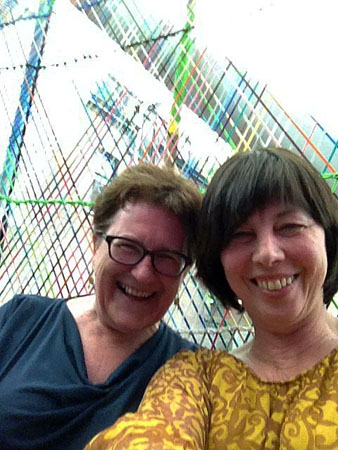 Het tuftatelier: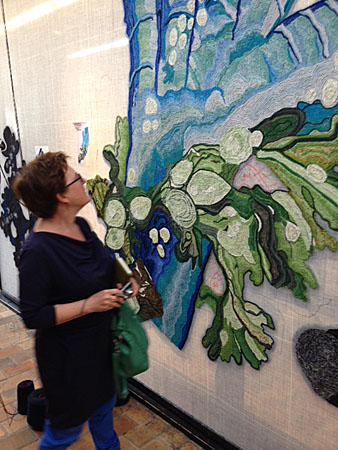 –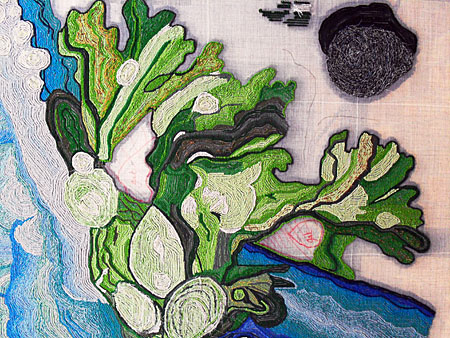 Rood/wit … dat vraagt om extra aandacht én een buit!!! (ik vroeg en kreeg de zelfkanten 🙂 )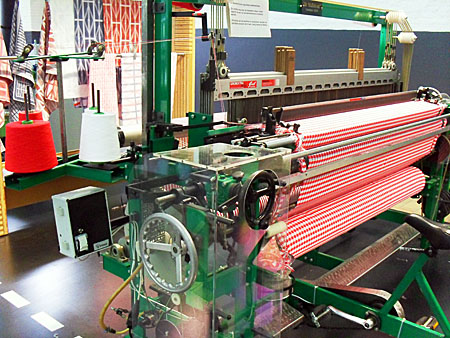 –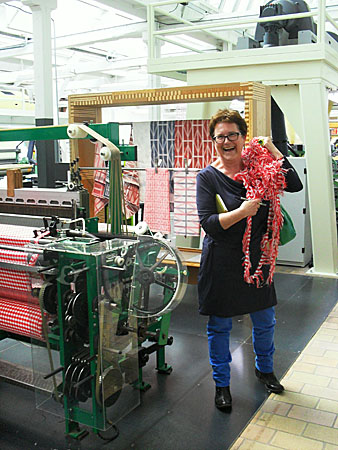 En er is uiteraard ook een shop 🙂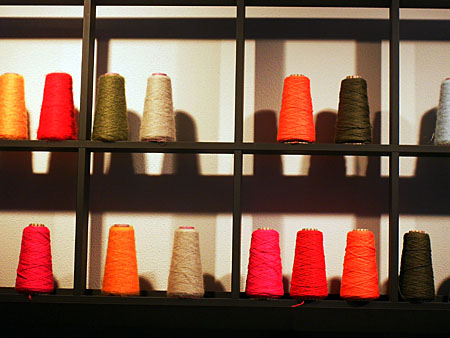 –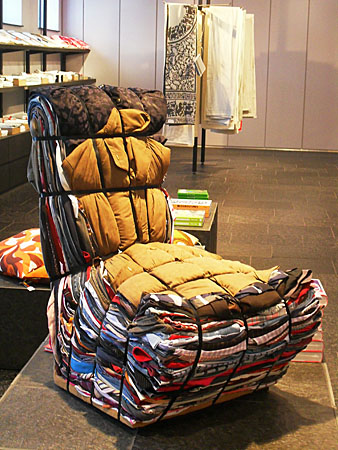 –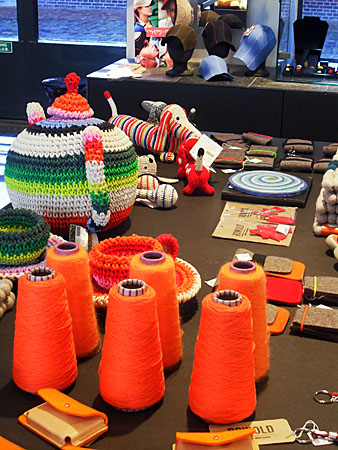 En er is nog veel meer!
 Hierbij nog een link naar een mooi verslag van andere bezoekers aan het Textielmuseum Tilburg.
Some pictures of the textile museum Tilburg (where the temporary exhibition 'Body Jewels' of my previous blogpost takes place).