(English text below)
Ik moest dus nog terugkeren naar Oostende. Het moet gezegd, er is daar meer artistiek leven dan pakweg 20 jaar geleden. Weg van de lelijke dijk, zijn er echt mooie negentiende/begin twintigste eeuwse huizenrijen.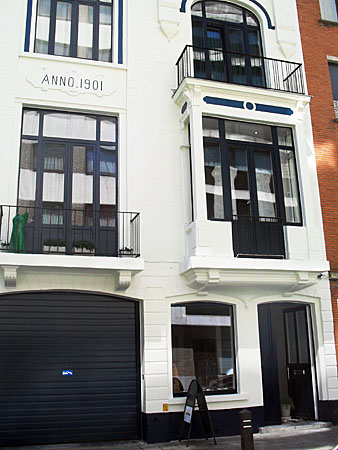 En in één van die huizen vind je kunsthuis Tussenin, 'een thuis voor creativiteit'. Keramiste Mie Ghesquiere heeft er haar atelier en galerie. Naast haar eigen werk, zijn er ook steeds andere artiesten en andere disciplines te gast.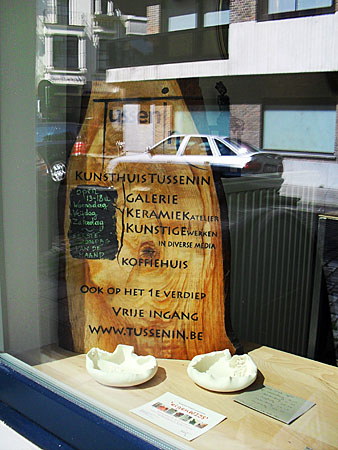 Momenteel zijn dat o.a. Els Martens en, voor mij een ontdekking: Marjolein Burbank met haar 'Dresses'!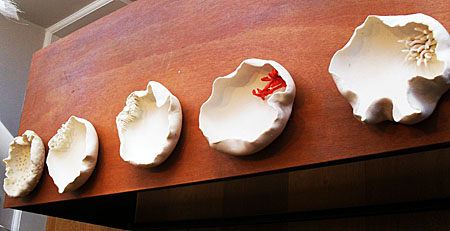 –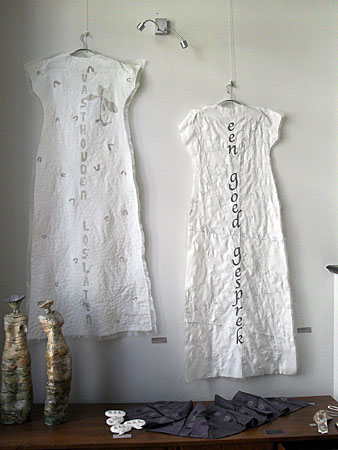 –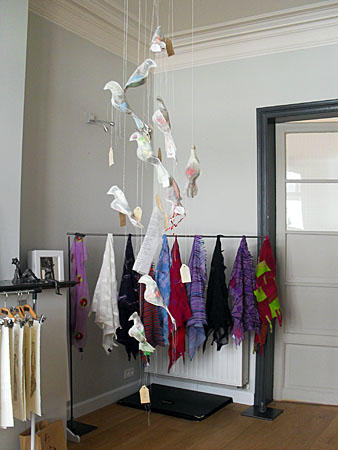 Binnenkort nog een bericht over wat het 'zeitje' aan creativiteit heeft te bieden 🙂
This post is about an art gallery in Ostend. By clicking on the names you can get to know more about the gallery and its artists.