(English text below)
Voor de afwerking van de geprinte sjaal, had ik een hele waaier aan roze/rode bobijntjes verzameld. Restjes weggooien, zeker van zijden draden, dat lukt me niet … Integendeel, ze vormden de inspiratie voor deze armband: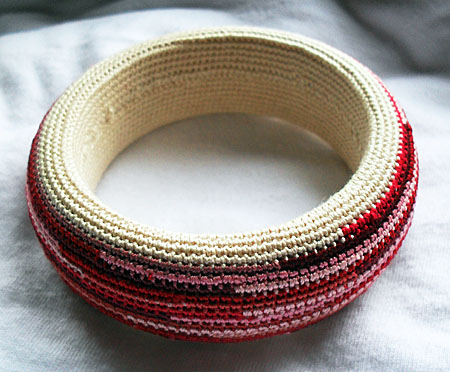 –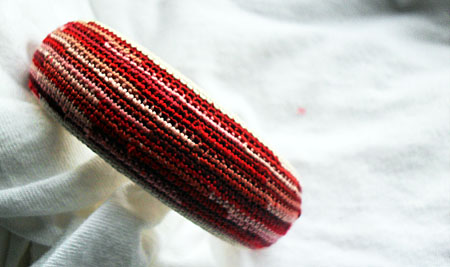 –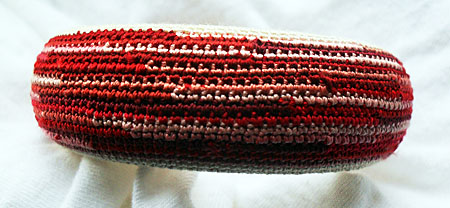 –
For the finishing of the scarf I printed, I used quite a lot of red silk bobbins in a wide range of shades. I did not throw the ends. On the contrary, they were the inspiration of this bracelet.