(English text below)
Het is alsof mijn 'tinto o blanco' collectie meegaat met de seizoenen. Ik drink dezer dagen inderdaad veel vaker een glas witte wijn dan een glas rode, tenzij  het in de vorm van sangria is natuurlijk 😉
Een armband.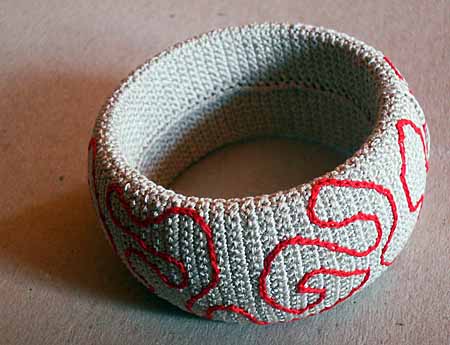 Materiaal: zijde en een wit katoenen draadje. Het geeft een licht spikkeleffect, het maakt de beige zijde ietsje witter en doet het haakwerk iets sneller vooruit gaan (alhoewel die snelheid wel héél relatief is).
–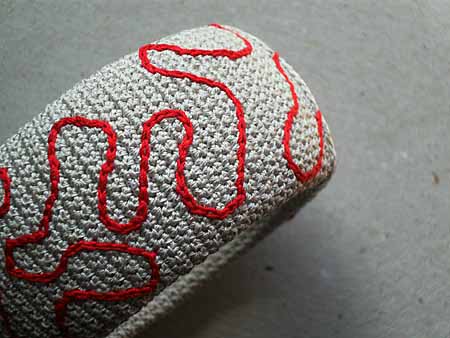 –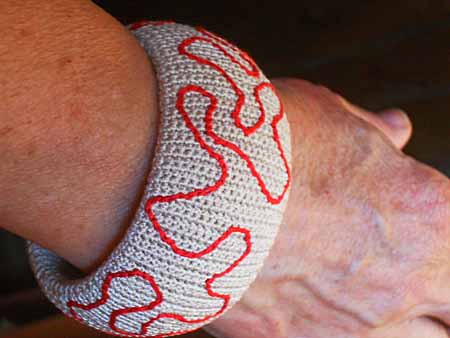 –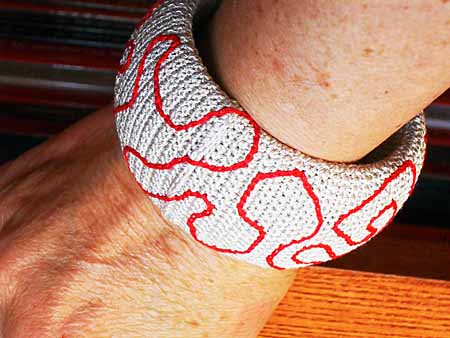 Seems that my 'tinto o blanco'- collection goes with the seasons. Indeed, these days I prefer a glass of white wine to a glass of red wine (except when it is in a sangria 😉
For this bracelet, I used a light beige silk thread combined with a very fine white cotton thread. This gives a light tweed effect and gives the beige thread a whiter glance.