(English text below)
Het gebeurt niet zo vaak dat ik grote verplaatsingen maak om absoluut een tentoonstelling te zien. Dat deed ik afgelopen weekend wel: naar Rotterdam voor 'Handmade' en naar Breda voor 'Textiel'.
Ik begin met Breda, want daar loopt de tentoonstelling maar tot 5 mei as!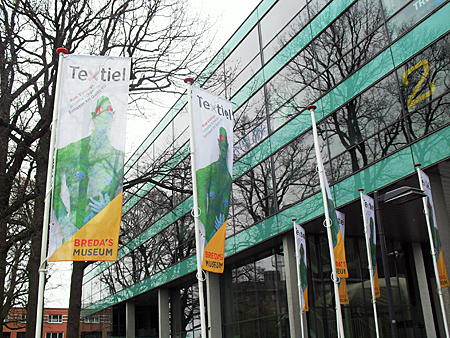 –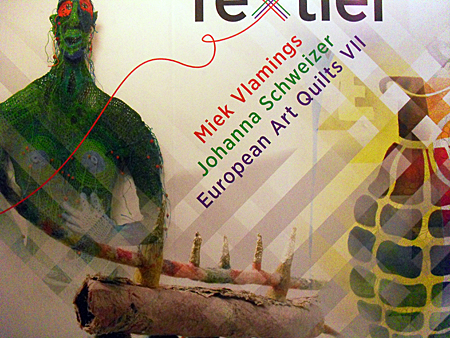 Breda's Museum huisvest momenteel drie zeer goeie textieltentoonstellingen: Miek Vlamings (vilt en papier), Johanna Schweizer (haakwerk) en 'European Art Quilts VII' (quilting)… stuk voor stuk tentoonstellingen die er zonder meer in slagen om textiele technieken te verheffen tot kunst. Het zijn geen tentoonstellingen waar je even wat inspiratie gaat opdoen om zelf thuis te beginnen handwerken. Het zijn tentoonstellingen die je vooral respect doen krijgen voor vrouwen die trouw blijven aan zichzelf en al hun creativiteit en technisch kunnen vorm geven in de geëxposeerde kunst-werken.
Een paar impressies …
European Art Quilts:

–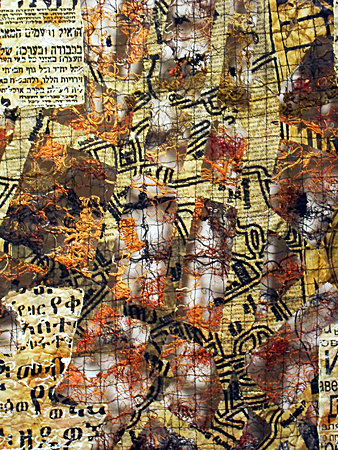 –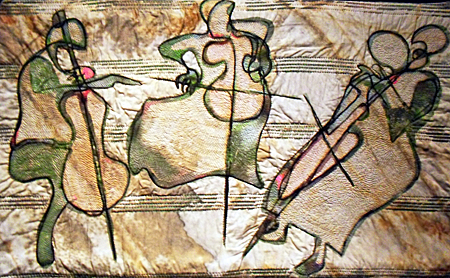 –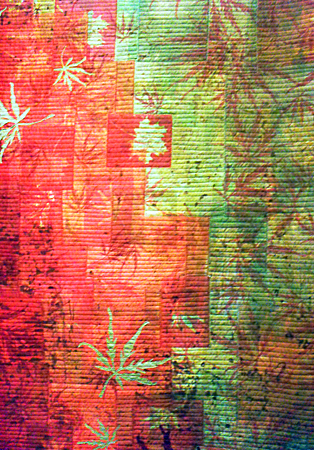 –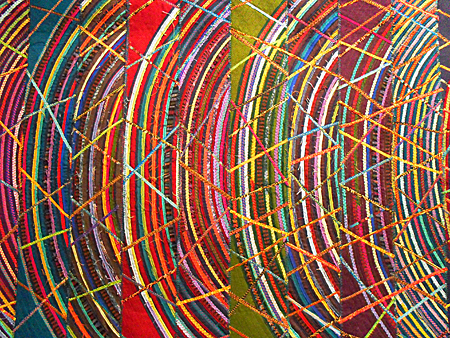 –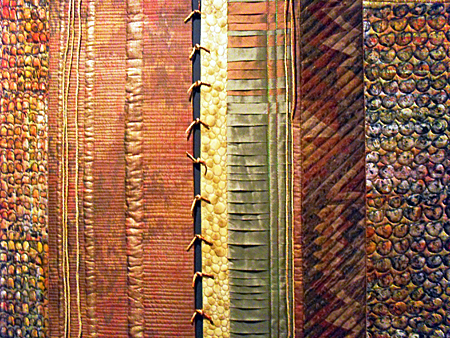 Miek Vlamings: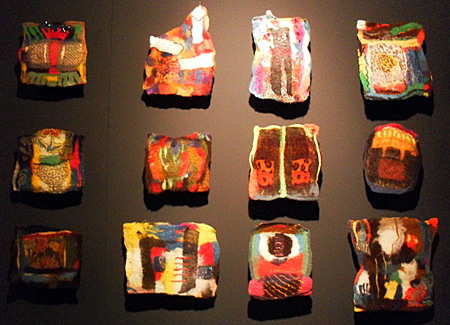 –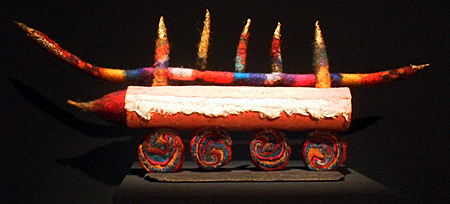 –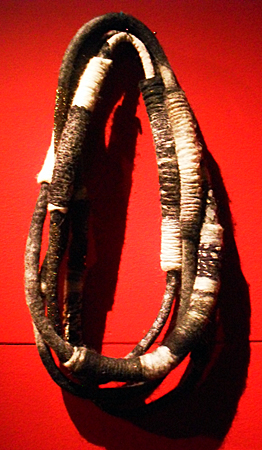 –
Johanna Schweizer: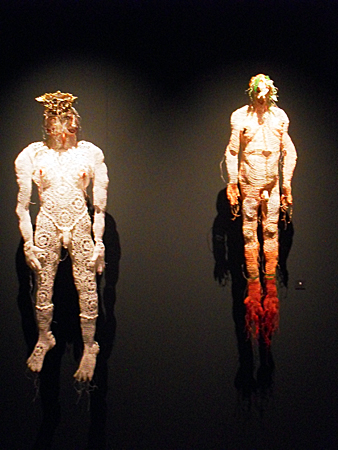 –
–
–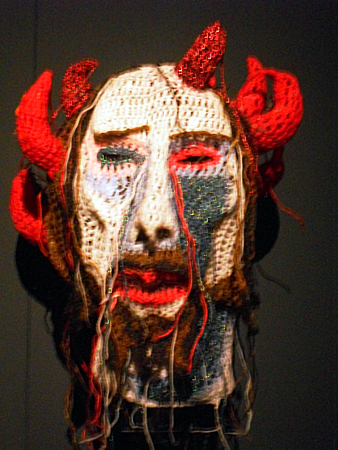 En ik had geluk, er was een textielmarkt afgelopen zondag: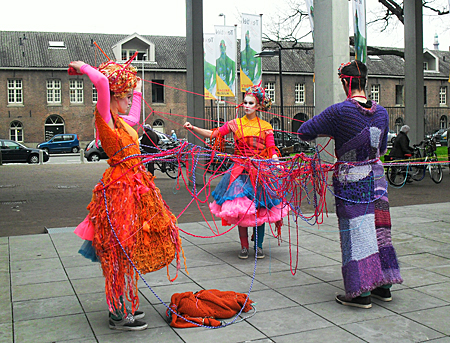 Meer info over Breda's  museum, Miek Vlamings, Johanna Schweizer en de European Art Quilts (klik op de verscheidene namen).
Three beautiful exhibitions in Breda (Netherlands).

More information on Breda's Museum, Miek Vlamings, Johanna Schweizer and the European Art Quilts.