(English text below)
Ik geraak door mijn voorraadje handtassen om jullie te tonen. Dit is de laatste die is afgewerkt (er ligt nog wel één en ander of afwerking te wachten …)
Favoriete kleurencombinatie van velen: turkoise en rood.
't Was leuk om te doen: eens wat andere steekjes dan enkel de gewone vasten.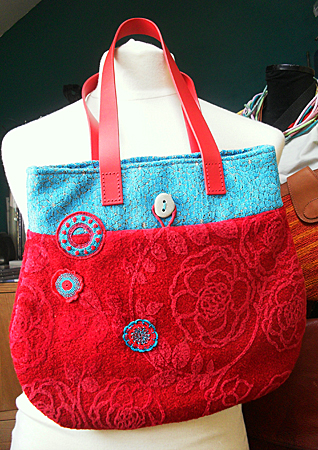 –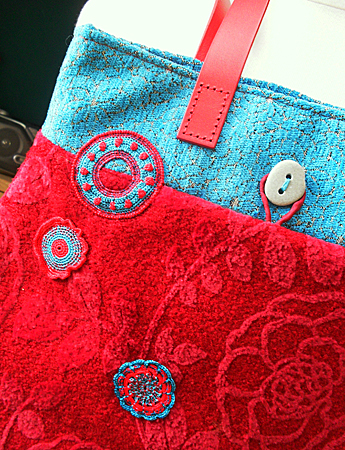 –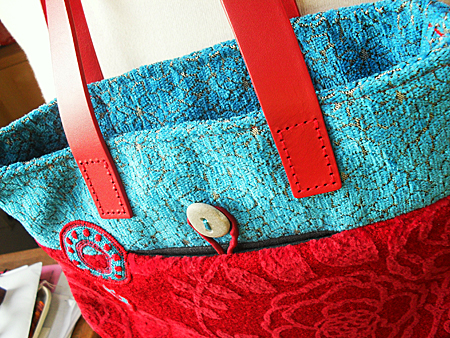 –
This is the last one of the bags I made last spring. I still have some unfinished projects, but that will be for another time.
It was quite fun to crochet some other stitches than single crochet.