(English text below)
Heerlijk dat het 's morgens eerder licht is en 's avonds langer klaar. En misschien is dit wel het laatste weekend om een sjaal te dragen? 😉
Ik heb er nog eentje liggen, gebreid en gehaakt van resten wol uit de voorraad van mijn moeder. Ook wel leuk, om mij te laten inspireren door materialen die onverwacht samen beschikbaar worden.
Het haakwerk is hetzelfde schelpmotief als wat ik gebruikte voor deze sjaal.
Dus, vooraleer het helemaal te gek is om nog warme sjaals te posten: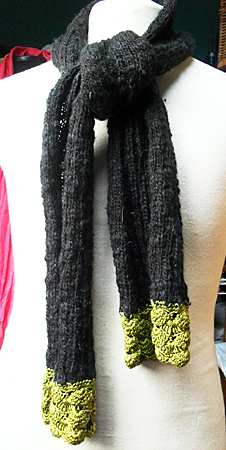 –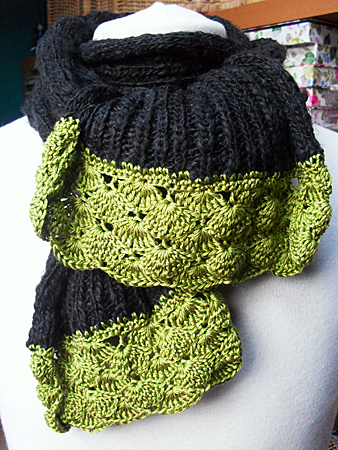 I'm happy that days get really longer again.
I still have this scarf I knitted and crocheted with yarns from my mother's stack. I like it to get inspired by materials and colours that come together unexpectedly.