(English text below)
Neen hoor, ik ben nog niet uitverteld over mijn Pachamama collectie.
Naast een paar kilo natuurlijke kralen, bracht ik ook touwtjes mee (gekocht in Puno aan het Titicaca-meer).
Dit is een foto van de fel gekleurde touwen (in synthetisch materiaal). Ik denk dat ze zijn gemaakt in een soort van kumihimo-techiek.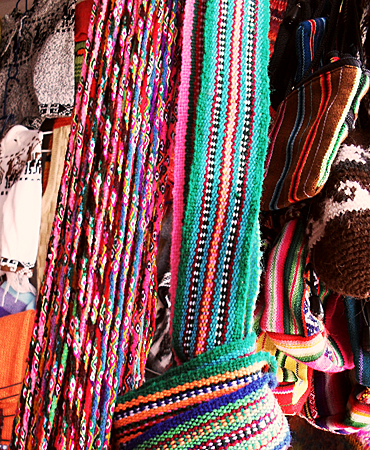 En voilà , dit is de Nevousinstallezpas-versie: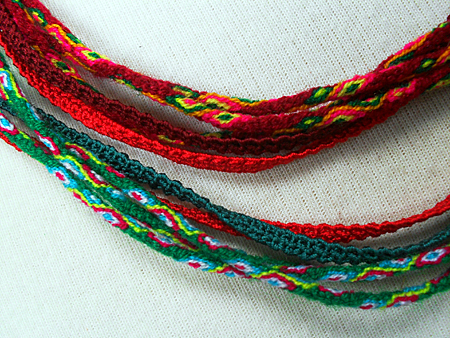 –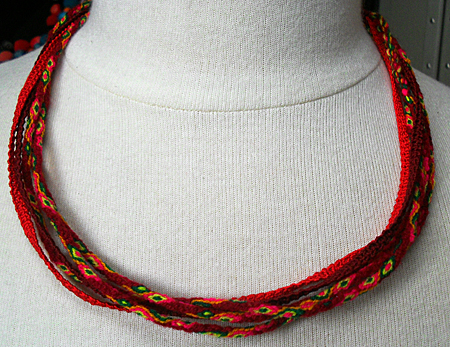 Nog mooier, en puur natuur, zijn de touwen van alpacawol. Alpaca bestaat in zo'n 22 natuurlijke kleuren en tel daar dan nog de tinten bij …. gaande van zwart naar wit, over grijs en roest, … Klik hier voor meer info over alpacawol.
En dit is de Nevousinstallezpas interpretatie van de alpaca-touwen: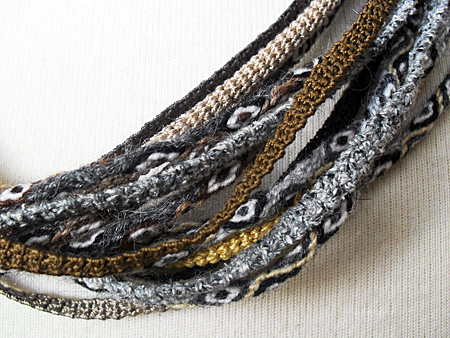 –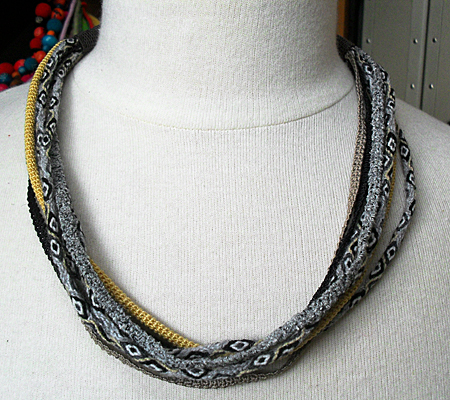 No, I'm not finished yet blogging about my Pachamama-collection.
In Puno (Peru, Lake Titicaca) I bought cords, some in colourful synthetic materials, others in pure alpacawool.
Alpaca wool exists in 22 natural colours, and then you still have to add all the shades… Click here to learn more on alpacawool.
Above you can see the Nevousinstallezpas interpretation.