(English text below)
Haken is mijn passie, daar heeft deze blog jullie al meer dan vijf jaar proberen van overtuigen 😉
Juwelen is ook een passie. Zelf ga ik nooit zonder oorbellen en een ring naar buiten. (over mijn nieuwste aankopen, blog ik binnenkort nog wel eens).
De laatste tijd vind ik het ook weer leuk om te haken met een naald die dikker is dan mijn vertrouwde nummer één.
Ik toonde reeds eerder een handtas (klik hier om ze nog eens te zien).  Vandaag toon ik  er nog eentje.
Ik heb meteen twee categorieën bijgevoegd in mijn blog'boekhouding': 'bags' en 'scarfs' (want die laatste komen er ook nog aan).
Een rood/zwarte handtas dus (ik weet dat de foto's niet goed zijn, de tas is mooier in het echt …)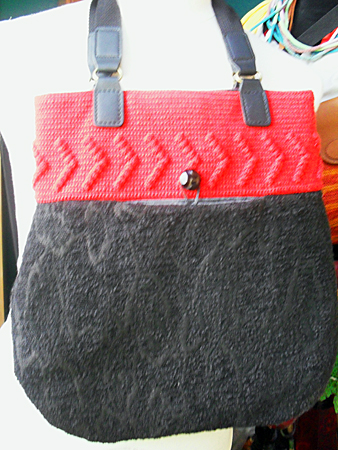 –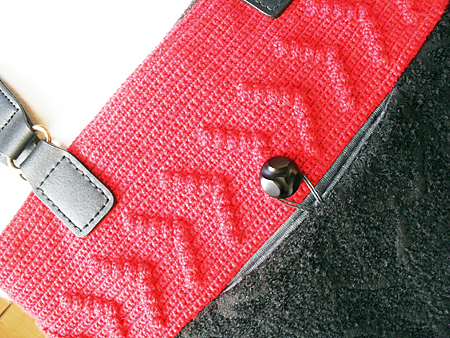 –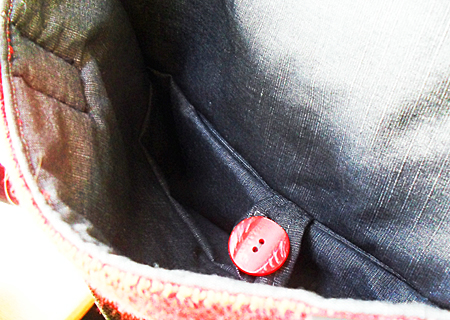 Crochet is a passion of mine, jewellery as well.
Every now and then I crochet with a hook larger than my number one. I showed you a bag before (click here to see it once again), above is the second one.
I added two new categories to my blog: 'bags' and 'scarfs' (yes, scarfs are to come!).