(English text below)
Vorig weekend eens gerealiseerd waar ik al lang goesting in had: mijn werk eens tonen in mijn eigen huis.
Omdat daarover luidop dromen leuker is met z'n twee, had ik een wijze madame uitgenodigd. Carine is een gepassioneerde hobbykok. Zij had de heerlijkste confituren en chutneys gemaakt, vaak met ingrediënten uit haar eigen tuin. En ze demonstreerde aan onze bezoekers de kunst van het sushimaken.
Een paar foto's: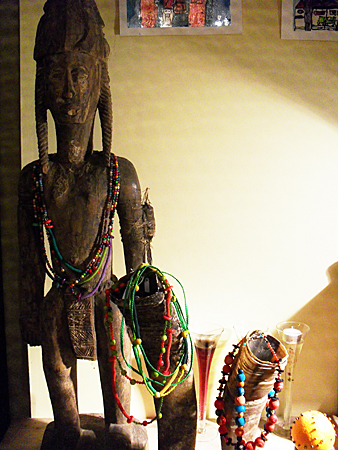 –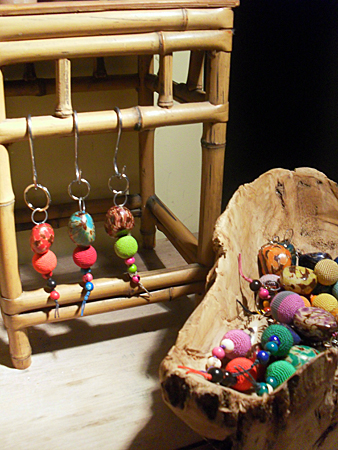 –
–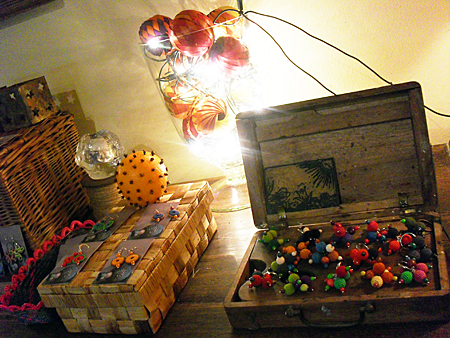 En hier  ben ik ook trots op. De stoel op onderstaande foto is een ontwerp van en is uitgevoerd door mijn zoon. Hij startte in september het eerste jaar 'visual merchandiser' bij Syntra. En deze stoel heeft hij gemaakt van afvalhout van het bedrijf waar hij stage loopt.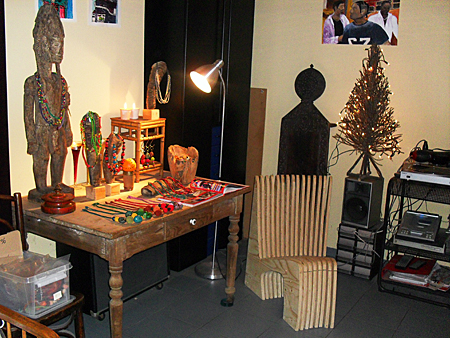 Hoe hou ik eetstokjes vast?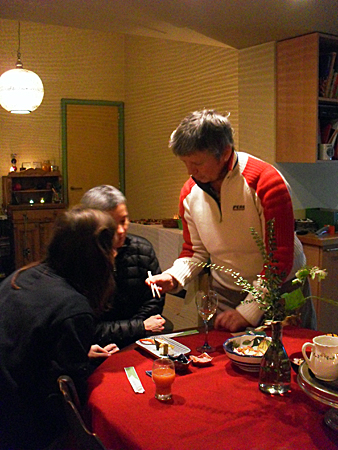 Demonstratie sushi maken (en ze werden ook dadelijk opgesnoept … soms met een ietsje teveel wasabi ;-)Â  )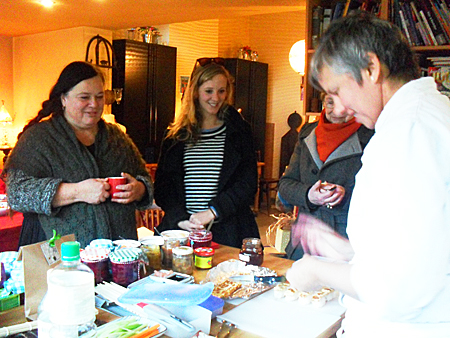 Confituren en chutney's met verrassende combinaties: ananas en krieken, peren en noten, rode ui en salie, …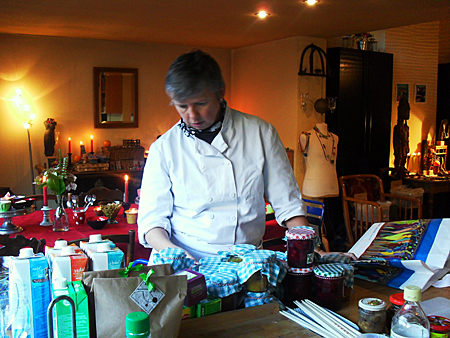 Last weekend I did something I wanted to do since long: showing my work in my own house. I invited of good friend of mine who is as passionate as I am, but with the knives of her kitchen instead of a crochet needle.