(English text below)
Voilà , de Pachamama-collectie heeft er een afdeling oorbelletjes bijgekregen. 't Is nog maar één model, er zitten er nog meerdere in mijn bovenkamer …
De kraaltjes zijn mini, geverfde acai-zaden (gekocht in Cusco, Peru). Het kleurrijke mandje waar de oorbellen aanhangen, kocht ik in Ecuador ( 2010).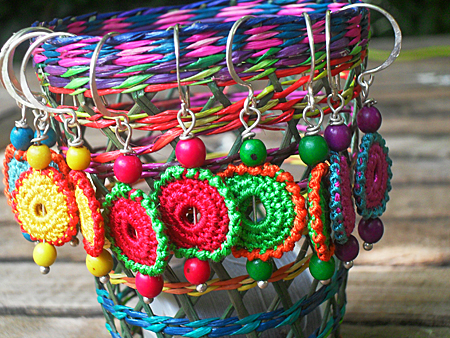 –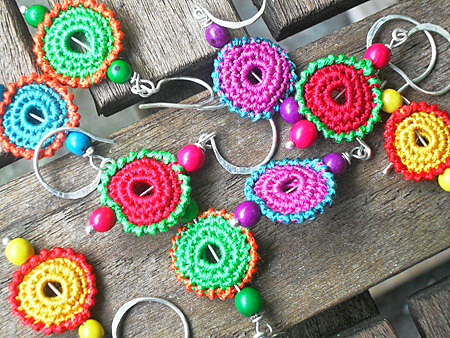 –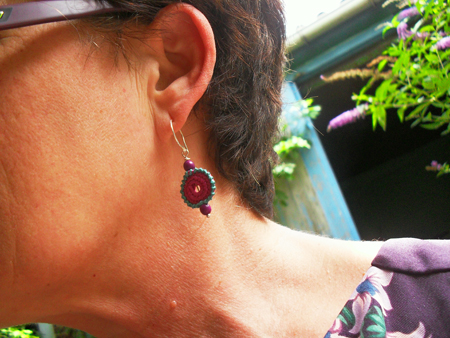 As you can see on the pictures above, my Pachamama-collection has a range of earrings now. Up to now, its only one model. But there are more designs in my head 😉
IÂ  bought these small acai-beads in Cusco, Peru. The small basket on which I presented the earrings, comes from Ecuador.