(English text below)
Als het op mijn gehaakte juwelen aankomt, werk ik toch wel redelijk gedisciplineerd. Het gebeurt maar heel erg zelden, dat ik aan een nieuw ontwerp begin vooraleer het vorige juweel is afgewerkt.
Bij deze ringen lag het ietwat anders. Pure passie, om steeds maar nieuwe kleurencombinaties in een ring om te zetten. Voor deze reeks heb ik vrij gedempte kleuren gebruikt.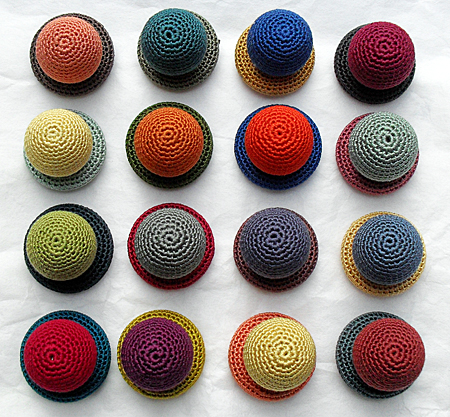 –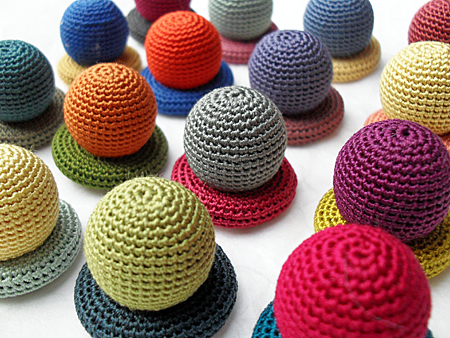 Op de foto's zie je het bovenste deel van de ring, ik moet er nog echte ringen van maken, dan krijgen jullie ze nogmaals te zien. Een aantal van deze kleurencombinaties zijn speciaal uitgekozen om te matchen met de sjaals van Some-thing-els (klik hier voor het desbetreffende blogbericht)/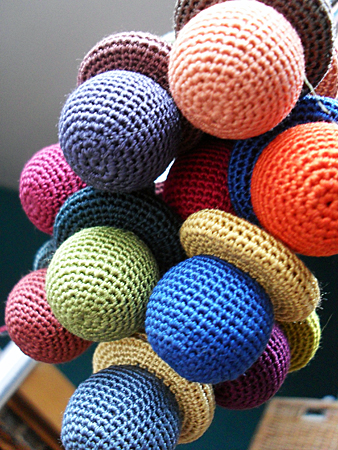 –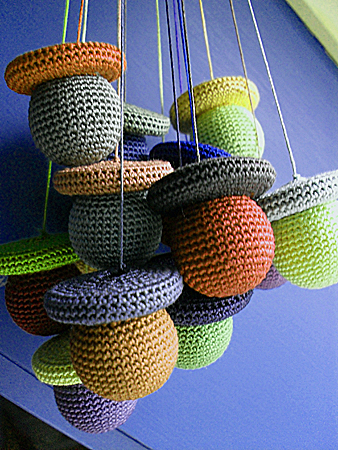 As for my crocheted jewellery, I'm quite disciplined. It's only very exceptional that I start e new jewellery design before the previous is finished.
For these rings, the passion and the eager to try out new colour combinations was too heavy … on the pictures you only see the tops of the rings.
I will show you some finished rings in a few days. As some of the colour combos were especially choosen to fit with the scarfs of Some-thing-els (click here for the blogpost dealing with the scarfs of Els Jacobs).