(English text below)
Something else …. ik moet het eigenlijk zo schrijven Some-thing-els. Da's namelijk de merknaam waaronder Els Jacobs haar gebreide sjaals op de markt brengt.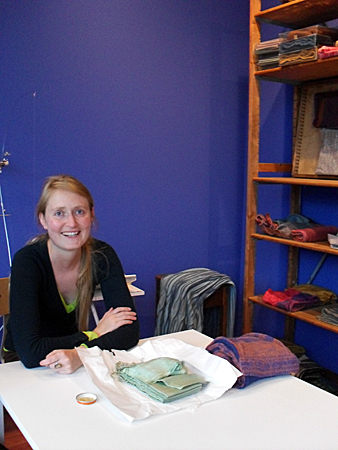 Haar 'vitrine' (winkel, atelier) – Nieuwland 1, Gent( rechtover het Miat) – is nu één jaar open. Het is een heerlijk plek om te genieten van kleurpaletten en texturen.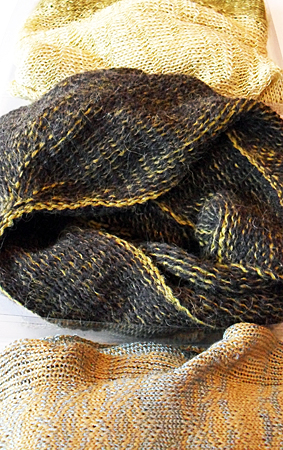 –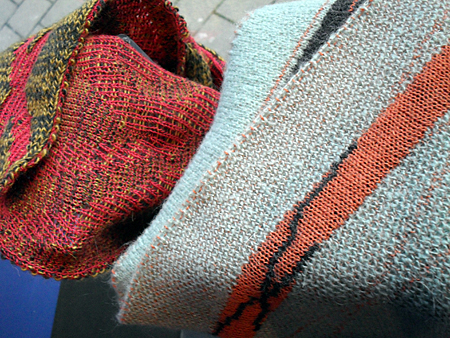 –
–
Els breit de meeste van haar sjaals zelf op een (hand)breimachine, waarbij zij handmatig  ingrijpt in het machinale, om elke sjaal iets unieks mee te geven.
Verder heeft ze ook een collectie ontwerpen die in diverse winkels wordt verdeeld, maar ook in haar eigen winkel te koop zijn. En, jawel, daar zijn een aantal sjaals bij, die specifiek voor mannen zijn ontwerpen. Dus, hippe mannen, allen daarheen! 😉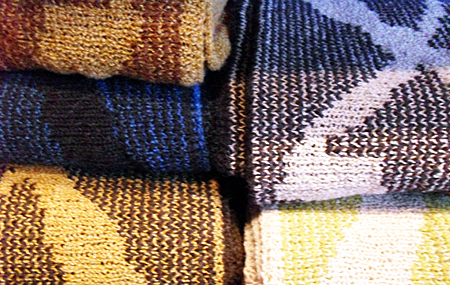 En nieuw: een collectie sjaals waarbij Els een ontwerp maakte dat digitaal werd geprint op een hoogwaardig katoenen stof. Daarna kreeg elke sjaal iets unieks door een extra zeefdruk. Ook hier een mooi kleurenpalet … het heeft mij geïnspireerd tot een reeks ringen (die krijgen jullie later te zien).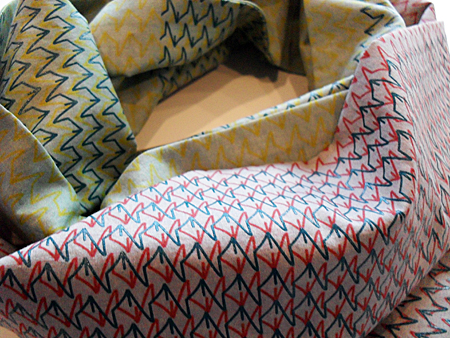 De vitrine van Some-thing-els is open van woensdag tot zaterdag van 16u tot 19u.
En nu onmiddellijk opschrijven: extra openingsuren tijdens het eindejaar:

zaterdag 10 en zondag 11 december van 14u tot 19u
vrijdag 16, zaterdag 17 en zondag 18 december van 14u tot 19u (En, joepie!, tijdens dit weekend zal ook mijn werk bij Els te bekijken zijn, en ben ik er zelf ook)
This post is about Els Jacobs, a textile designer. You can read more about her work on her website, click here.
I will be present with my work during the weekend of December 16th, 17th and 18th. Welcome!!!