(English text below)
Het zal jullie misschien verbazen, maar ik kijk graag naar de 'koers' op televisie. Lang niet alles, maar wel vrijwel dagelijks de laatste 20 km van de Tour de France en vandaag grote stukken van het Wereldkampioenschap in Kopenhagen.
Om maar te zeggen: er is héél weinig dat me van mijn haakwerk kan afhouden. Maar voor de sprint van Mark Cavendish heb ik onderstaand snoer echt opzij gelegd ;-)  De kleurtjes zouden overigens nog wel passen bij de outfit van de Engelse ploeg 😉
Een nieuw snoer dus. Voor de haaksters: de breedte van het gehaakte lint is vier vasten. De schijven zijn apart gehaakt en naderhand vastgemaakt aan het lint.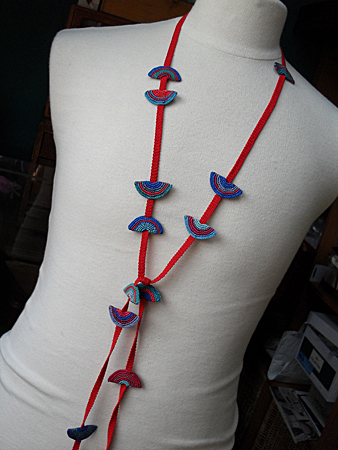 –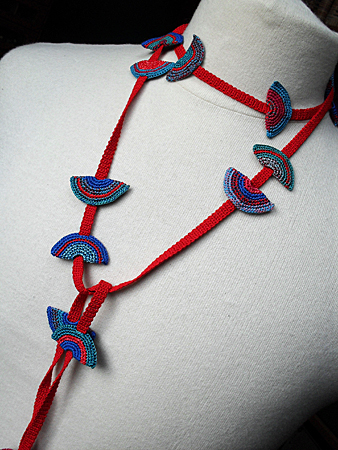 –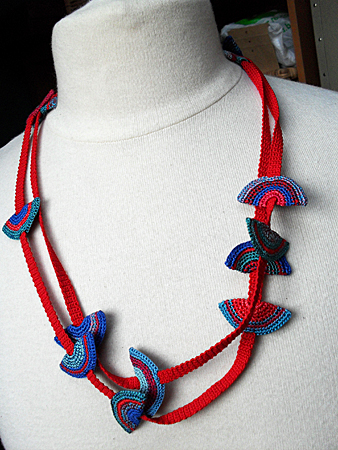 –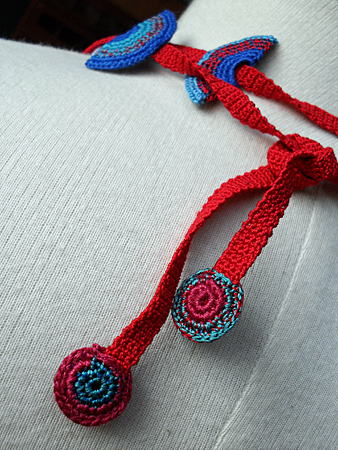 –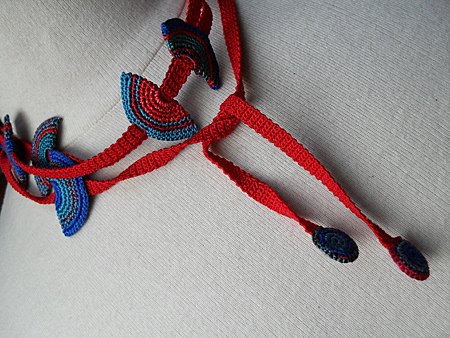 –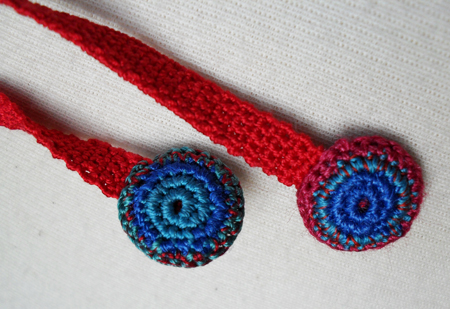 –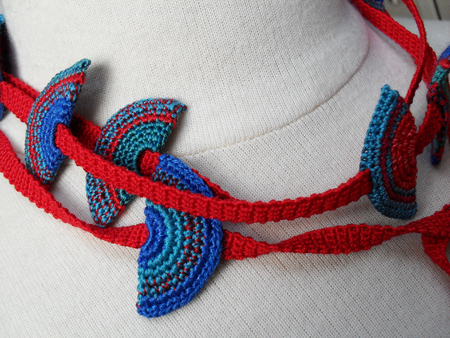 –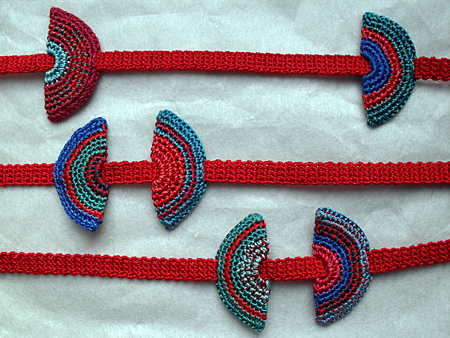 –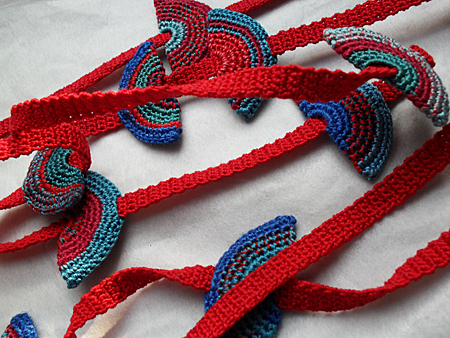 Maybe you will be surprised, but I do like watching cycling on televison a lot. Not everything, the Tour de France is my favourite, I very seldom miss the arrival kilometres. Today I watched the World Championship in Copenhagen … And I did put aside my crochet work (which I only rarely do ;-))Â  to watch the final sprint and see Cavendish win his white rainbow shirt.

So enjoy watching this new necklace. The ribbon are rows of four single  crochet stitches. I crocheted the disks separatley, folded them and attached them afterwards to the ribbon.