(English text below)
Vier elementen om een snoer te maken: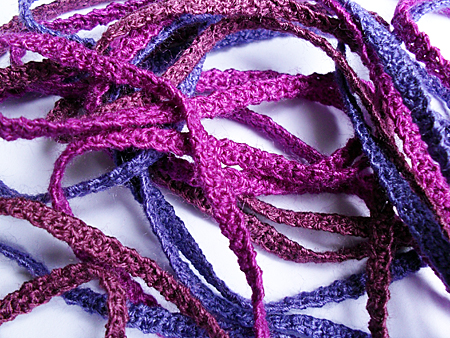 –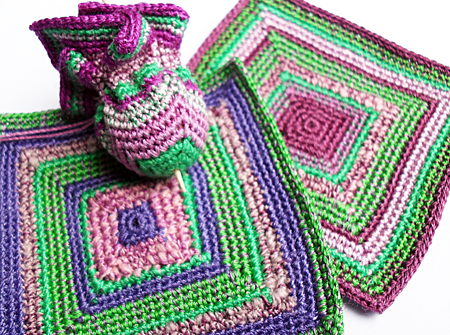 –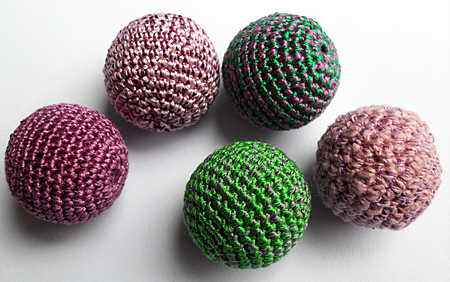 –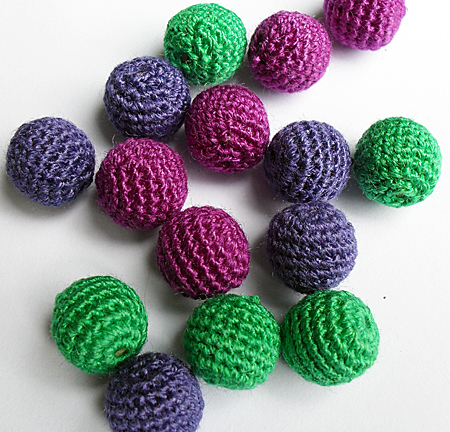 –
Veel manieren om het samen te stellen. Alledrie de snoeren te samen. Op de foto hangen de drie snoeren gewoon los samen je zou ze ook op (on)regelmatige afstanden nog extra aan mekaar kunnen knopen.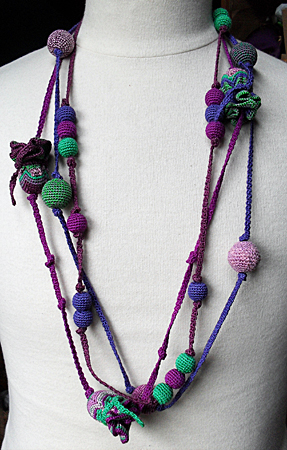 –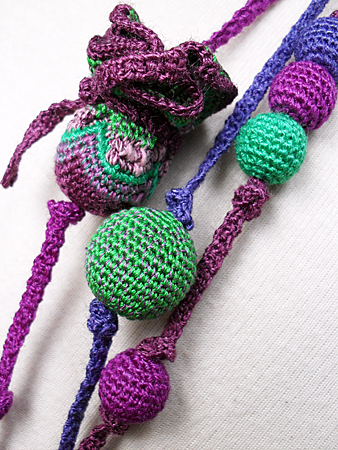 –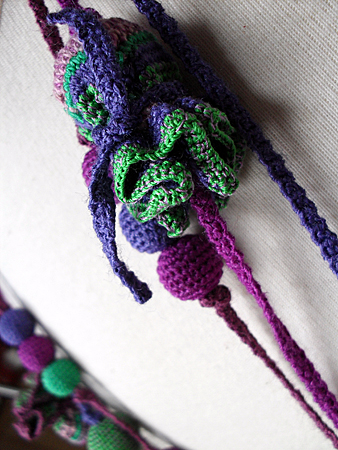 Met z'n tweetjes: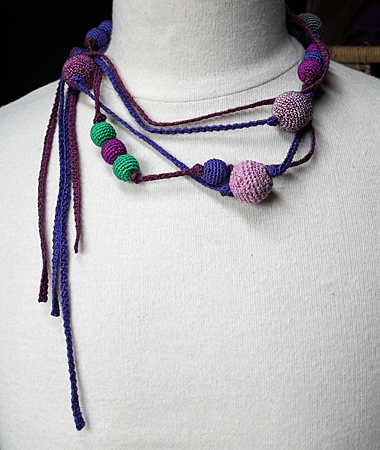 En allemaal apart, kan dan ook nog 'ns enkel of dubbel: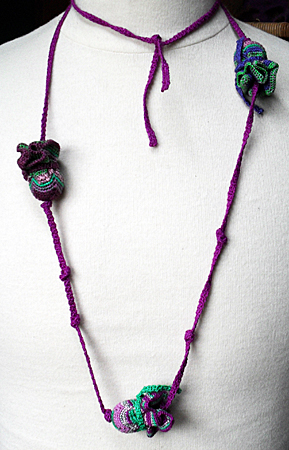 –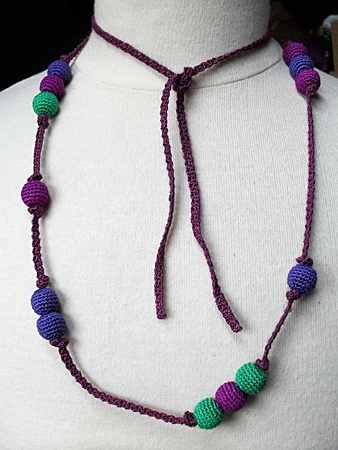 –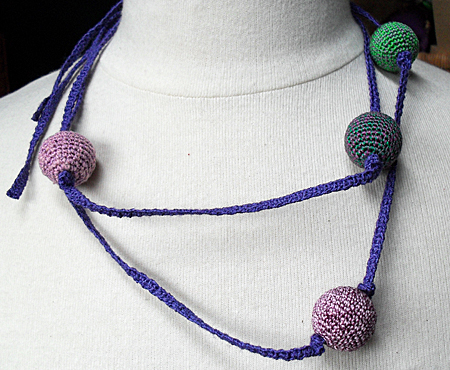 Het idee voor dit snoer is begonnen met de gehaakte vierkantjes die rond een houten kraal zijn gespannen. Ik zag iets dergelijks, uitgevoerd in stof, en probeerde het uit met een granny square. Alles wel beschouwd vind ik dat er te veel van het vierkantmotief verloren gaar door het te transformeren in een grote ronde kraal. Ik moet 'ns wat anders gaan  doen met kleine granny squares ….
This necklace started with experimenting with granny squares around a wooden ball. I liked to make them, but afterall I think too much of the design of the granny square gets lost when using it the way i did. Think one of these days I will start experimenting  with small granny sqares in other designs.
The necklace you can see above consists of three long lariats, that can be worn all three together , by two or solo.