(English text below)
B & B (brooches and bracelets) zijn een witte vlek in mijn voorraad juwelen.
Ze hebben allebei hun specifieke technische 'uitdagingen' : je moet een armband zelf kunnen aan- en uitdoen, een speld aan een broche moet liefst verankerd zitten of ze steekt te veel uit en dan gaat de broche wiebelen, …
Toch een poging voor een reeks armbanden. Het idee kwam door het verlengstuk te haken van het halssnoer uit de vorige blogpost.
Dit model vind ik makkelijk om zelf aan – en uit te doen. Je zal ook zien dat – aan het uiteinde met het bolletje -Â  er telkens twee bollen of ovalen zitten. Twee lengtes om de armband te sluiten dus!
Hier zijn ze in solo-uitvoering: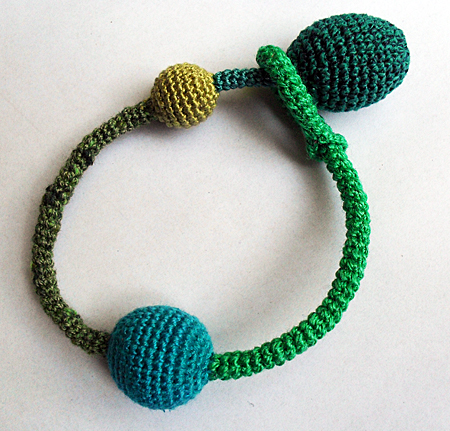 –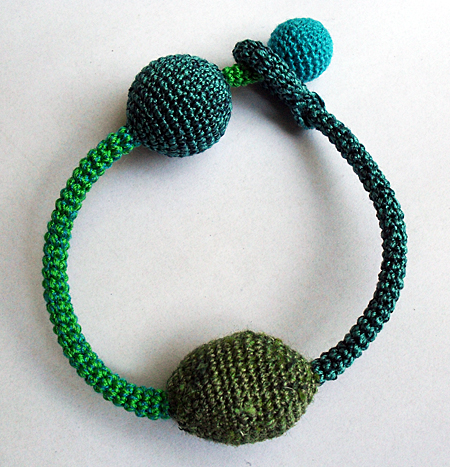 –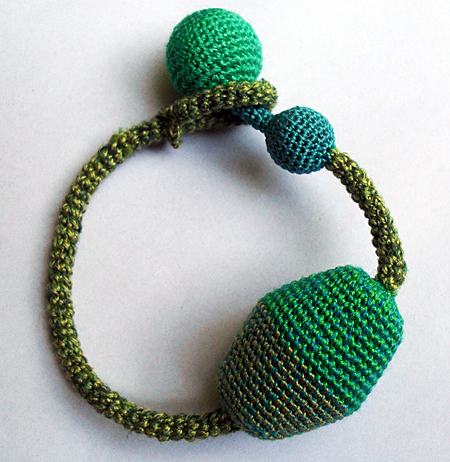 –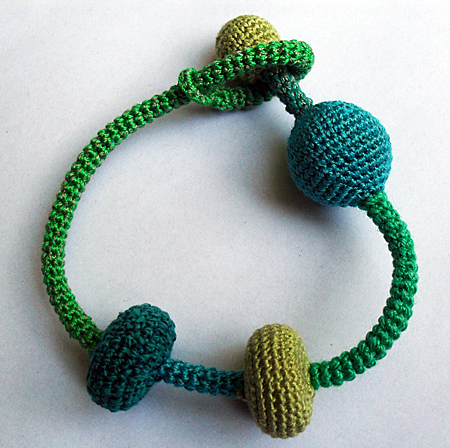 –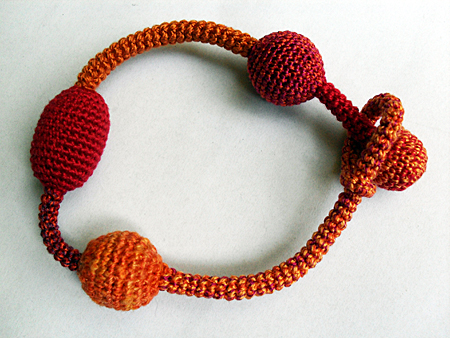 –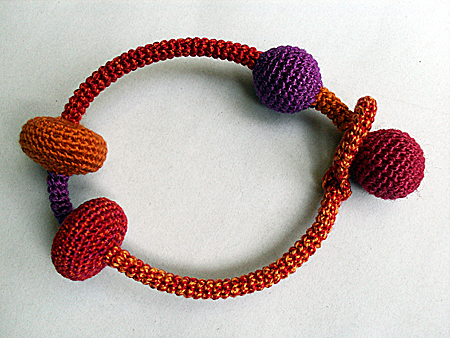 –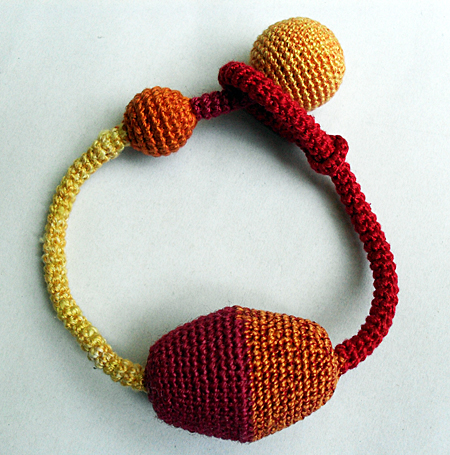 En als triootje: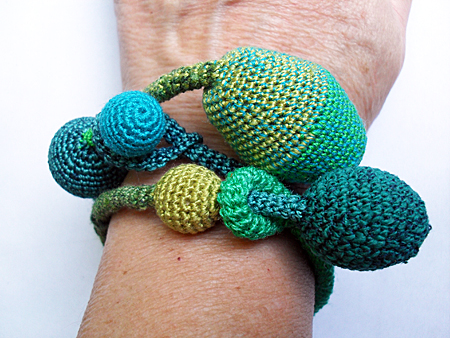 –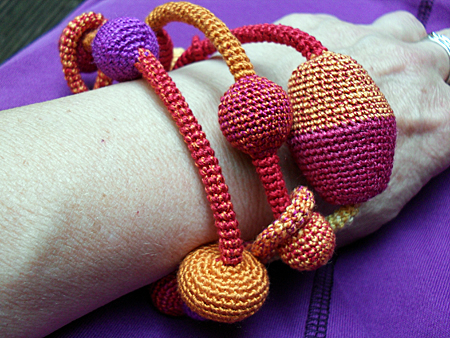 Nog een andere versie met z'n drietjes: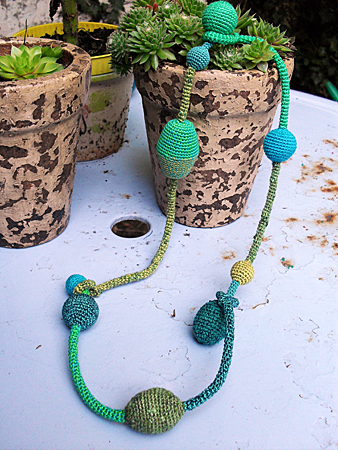 –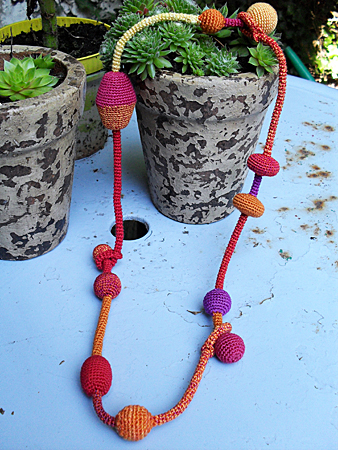 Deze armbanden (en nog wat meer van mijn werk) kan je vanaf volgend weekend zien in winkel/galerie/beeldentuin Impersant in Hechtel-Eksel. Openingsuren: vrijdag, zaterdag en zondag van 10uur tot 18uur. Ik ben er zeker van dat de eigenaar van de galerie Anne-Marie Peeters (zelf ook kunstenaar) je hartelijk zal verwelkomen.
Voor meer informatie : klik hier voor de website van Impersant.
Ik heb me geweldig geamuseerd met deze armbanden. Het mag duidelijk zijn, er volgen er nog ! 😉
B & B (bracelets and brooches) are a blank section in my jewellery collection. They both have, more than a necklace,  their technical requirements to cope with. It's important that you can open and close a bracelet yourself. And the  pin of a brooch should not be too loose on the design so that the brooch is not 'dancing' on your garment .
Above you can see a series of bracelets. I find it easy to open and close them myself. And I love to wear them three at the time.
But they are not home anymore. From next weekend onwards you can find these bracelets (and more) in the shop/gallery Impersant in Hechtel-Eksel. It's open on Fridays, Saturdays and Sundays from 10 am- 6 pm. And I'm sure the gallery owner Anne-Mie Peeters (who is a painter herself) will give you a warm welcome.
Click here for the gallery's website.
It may be clear that I will continue to make more of these bracelets. I just love it!