(English text below)
In dit snoer zit ook wat van de Zweedse zijde, maar ook nog een hoop ander materiaal uit Kortrijk, Londen, mijn mama's onuitputtelijke voorraad ….
't Is weer een andere variatie op het thema van het lange snoer met buisjes en lintjes. Nu met twee grote schijven.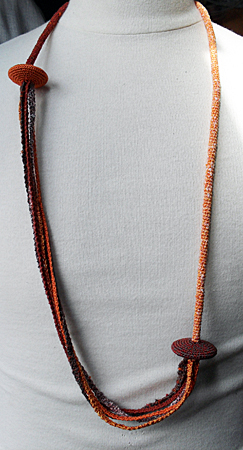 Dit is het derde in de rij, denk ik. Het lijkt alsof drie snoeren een soort van magische grens is. De inspiratie om rond een bepaald ontwerp verder te werken, blijft stromen. Maar na drie snoeren lijk ik toch te kiezen voor alweer een andere stroom 🙂 Dus , er is alweer wat anders op komst 😉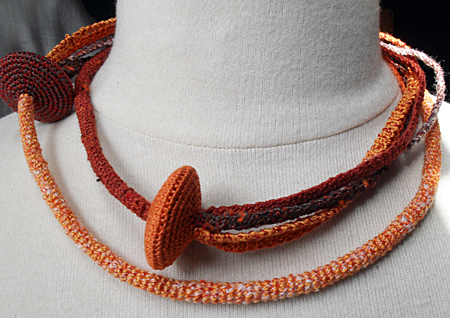 Het maakt me gelukkig, dat gevoel van nooit zonder inspiratie te zijn!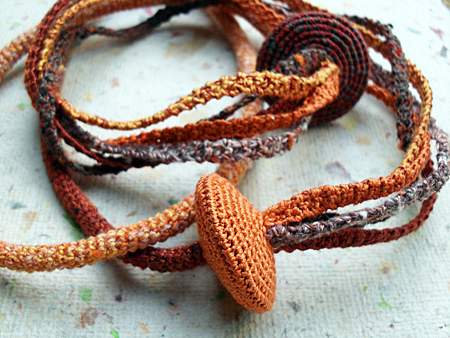 In this necklace I also used  some of the Swedish silk yarn I talked about in my previous blogpost. Ii's combined with some silk I bought in London and on the internet.
This is the third necklace in this small series of crocheted tubes and ribbons. Seems that the number of three has some magic . Although I do have more inspiration to make more of this design, I prefer switching to another idea after three.
It makes me happy, that feeling of never being without inspiration!