(English text below)
De voorbije weken heb ik vaak rondgewandeld in de diverse Zahia-winkels. Ook al ben ik niet echt een kralen-madame, toch zijn de verleidingen daar zééééér groot. En onweerstaanbaar! 😉
Eerst globaal bekijken en besnuffelen (als ik al kralen gebruik, moeten ze wel een grote boring hebben), nog eens opnieuw rondneuzen, een voorlopige keuze maken, toch nog wat terugleggen, … en met nieuwe inspiratie naar huis.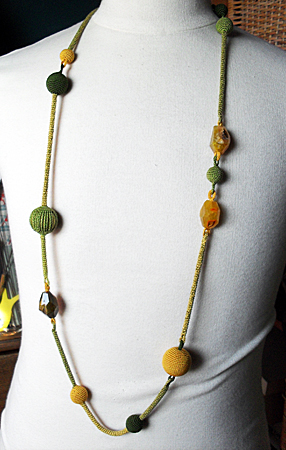 't Is een lang snoer geworden, wat ook twee keer rond de nek kan. Wel wat zoeken om een goeie schikking te vinden, het gewicht van de kralen speelt hier een rol in (de kralen zijn zwaarder dan het gehaakte gedeelte).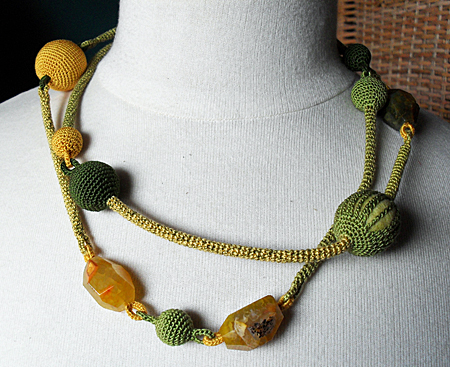 –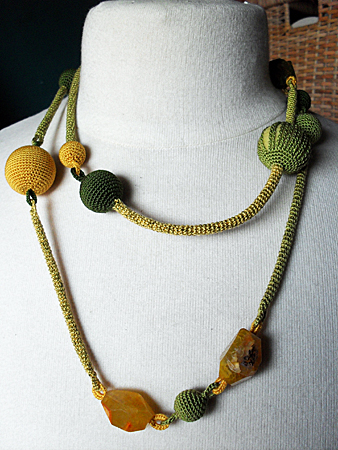 Qua kleurkeuze heb ik me volledig laten inspireren door de kleurschakeringen van de kralen zelf.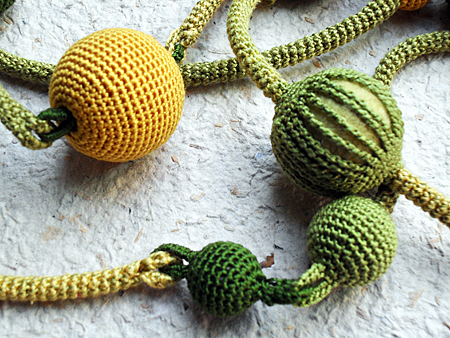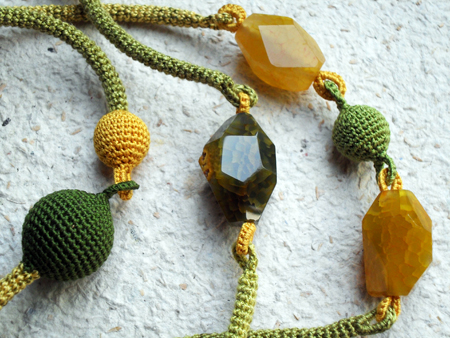 –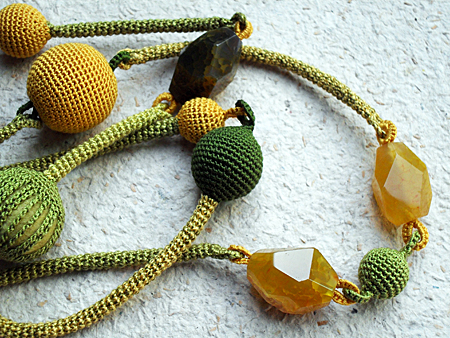 These previous weeks , I spent quite some time in the Zahia beadshops. Even though I'm not a beading lady myself, I'm tempted by their  large and beautiful offer. I could not  withstand all this temptations, so I bought some beads with large holes.
Above you see what I made with some beautiful yellow facetted beads. I used the colour shades of the beads themselves, to make my silk thread selection.
It's al long necklace, that you can turn twice around your neck of you wish.