(English text below)
Even geleden liet ik jullie het blauw/groen snoer zien met de nieuwe kralen: zelfgevilte kralen met daarover wat haakwerk … nu nog meer van dat.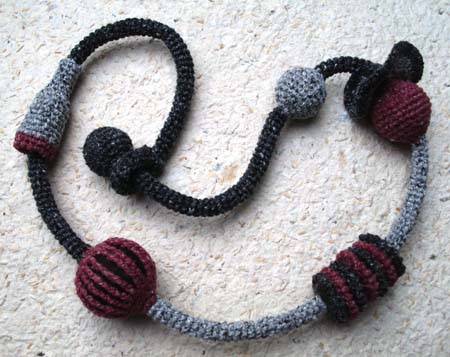 De 'ontdekking' was inspirerend. Afgaand op de reacties, leken jullie dat snoer ook wel te mogen.
Een nieuwe (mini) collectie is geboren: Silk 'n things (ST): snoeren (misschien ook broches en oorbellen…) die hoofdzakelijk zullen bestaan uit zijden haakwerk, maar met telkens toch een 'vreemd' materiaal als accent.
In dit eerste snoer is dat de vilten kraal, maar er broeden nog ideetjes voor ander vreemd spul …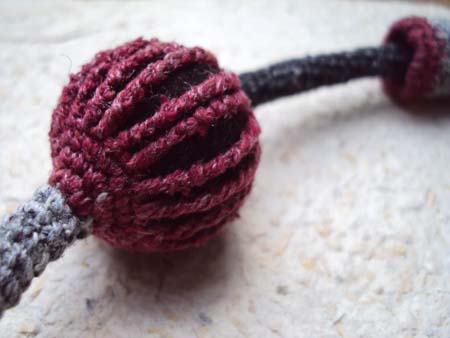 De collectie zal ook haar eigen label krijgen … dit is een voorontwerp … 'k ben nog niet content over het accent (hier in rode stylo) en er moet ook één of ander materiaal bij dat verwijst naar de invalshoek van deze juwelen.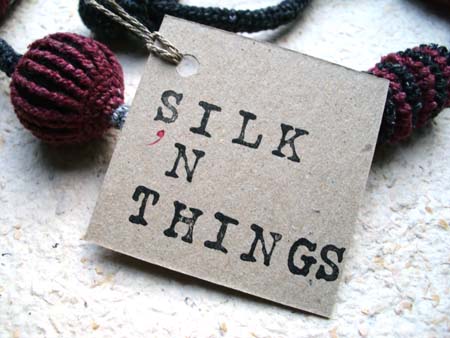 Nog wat details: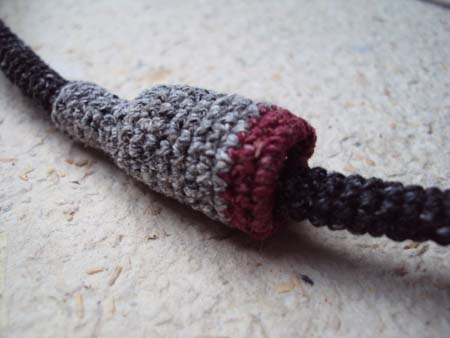 –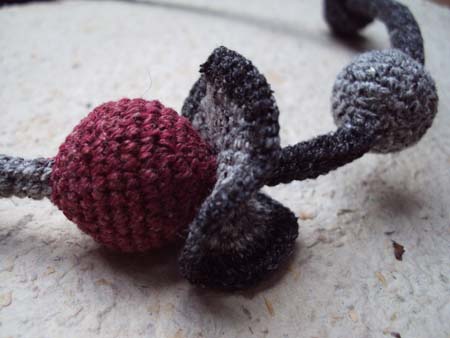 –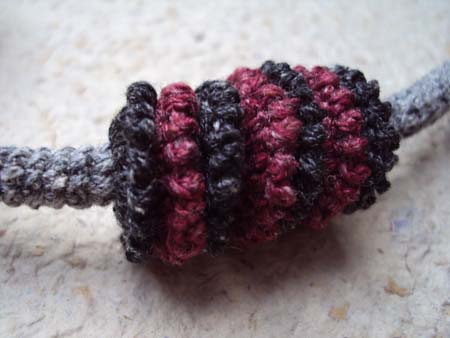 A few posts ago, I showed you the new beads I'm making with felt covered with silk crochetwork.
It inspired me for a new collection: Silk 'n  things (ST). Of course my silk crochet work will remain the farmost important ingredient for these items, but I will add a 'strange' material to it.
In the above necklace the felt ball is the strange material … but I have other ideas as well for adding 'things'.
I will give this collection its own label, but I'm still doubting on it. On the picture you see a first try.