English text below)
Ik ben niet echt een mens van oneindig veel superlatieven, wel een enthousiaste madame. Voor de tentoonstelling die ik vandaag zag volstaan noch mijn taalvaardigheid, noch mijn enthousiasme om uit te drukken wat ik heb gevoeld bij het uiterst bijzondere werk van Daniel Von Weinberger.
Vrijdag reeds vertrokken richting Vlaams-Brabant, richting Mariemoo!, waar ik een perfecte creatieve gastvrouw trof, dankjewel Marie. De 'Corean Barbecue' was superlekker!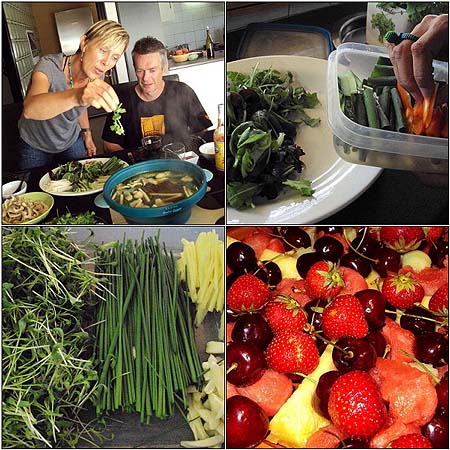 En gisteren dan richting le Grand Hornu om er de tentoonstelling 'Plastique c'est chic' van de Antwerpenaar Daniel Von Weinberger te zien. (via deze links vind je de nodige praktische info)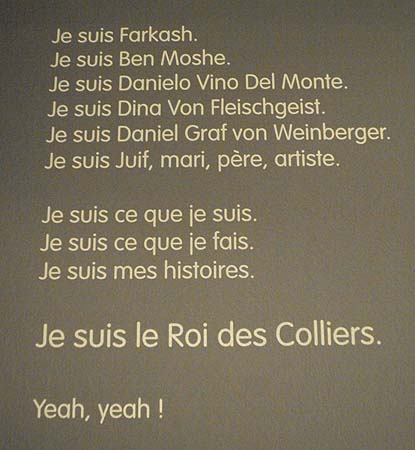 De locatie (de oude mijnsite van Hornu) was schitterend. Ook de opstelling was héél knap. Een aantal van de opstellingen waren in samenwerking met andere ontwerpers, o.a. Hilde Metz, Jean-Paul Nott, Ann Demeulemeester.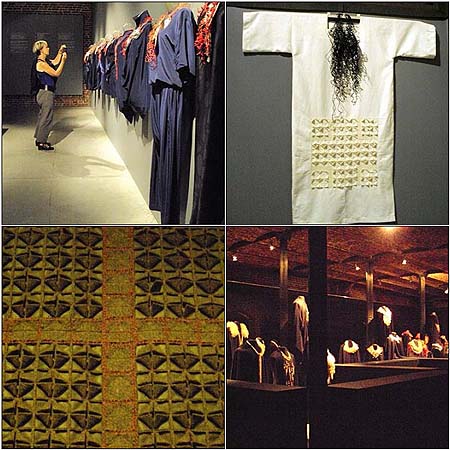 Ontzettend veelzijdige materiaalkeuze (schapenvacht, plastieken speelgoed, scoubidoudraad, foto's, pluimen, … ):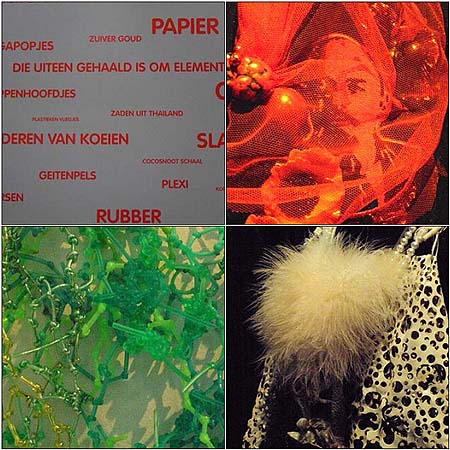 Daniel Von Weinberger: le roi des colliers: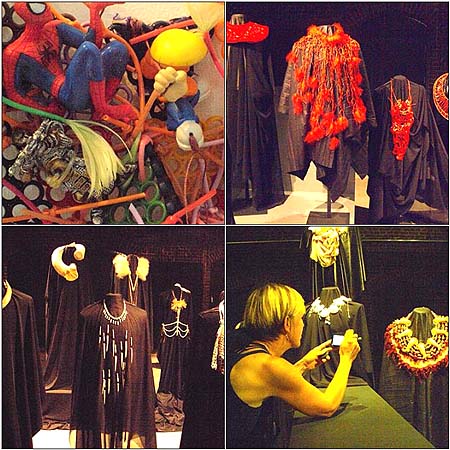 En de setting van de mijnsite in Hornu, mijn lieve gezelschap en één van de  favoriete halssnoeren: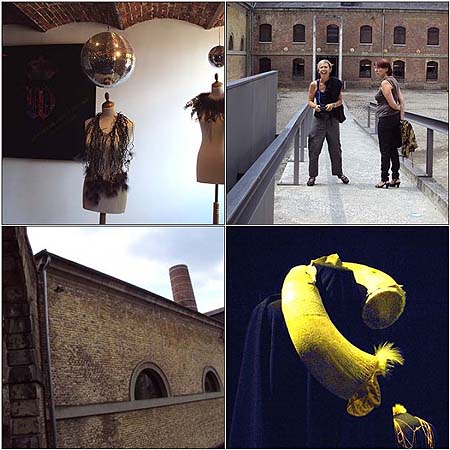 De tentoonstelling loopt nog tot 26 september as. DOEN!
Yesterday  I went to a wonderful exposition 'Plastique c'est chic' showing the work of Daniel Von Weinberger. The location was an old (restored) coal mine site: Le Grand Hornu. (click on the links for any practical information)

Please watch to above pictures to feel my enthusiasm on this artist/exposition. It still runs until September 26th.