(English text below)
Ik werkte reeds eerder met Krobo-kralen (Ghana). Ik vind die heel mooi als ze zuinig worden gebruikt. In deze reeks AD-chokers heb ik telkens een andere kleur uit de Krobo-kraal laten primeren, door de keuze van de gehaakte en andere kralen.
Een stap voor stap verhaal van inspiratie:
De inspiratiebron: een streng Krobo's, op de eigenste manier samengebonden met een katoenen touw: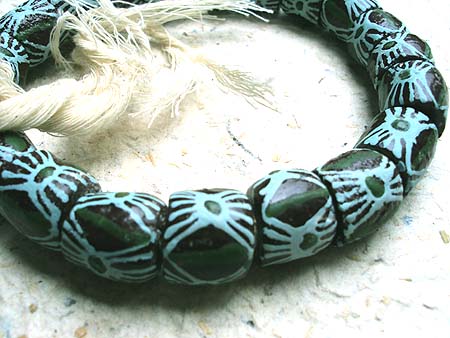 Gehaakte kralen in diverse zijden draden: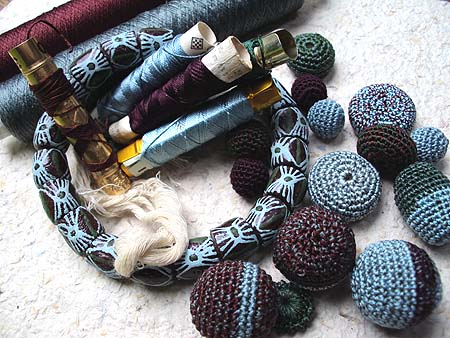 Nog meer van dat: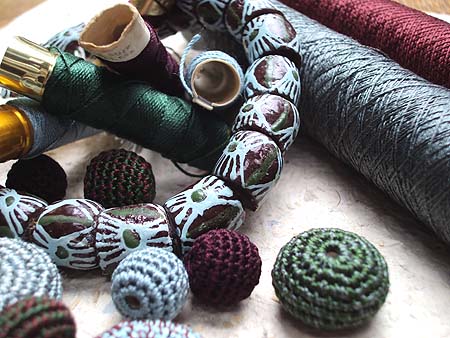 Alles wat in aanmerking komt om te combineren, wordt verzameld (een hele leuke bezigheid!!!):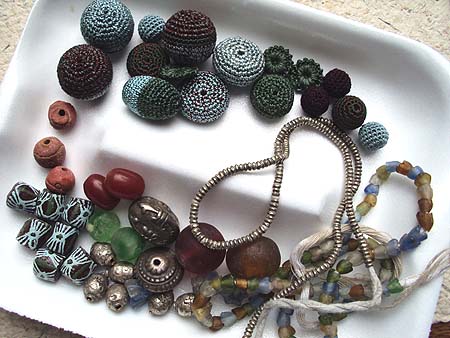 AD 26/4: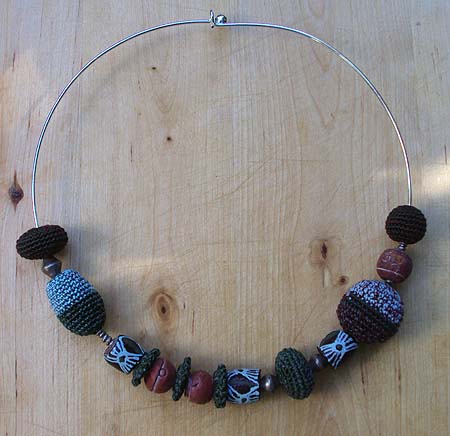 AD 26/5: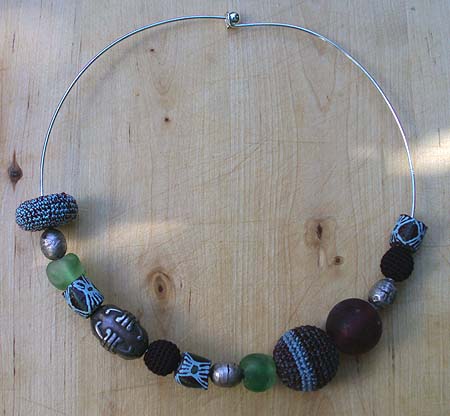 AD 26/6: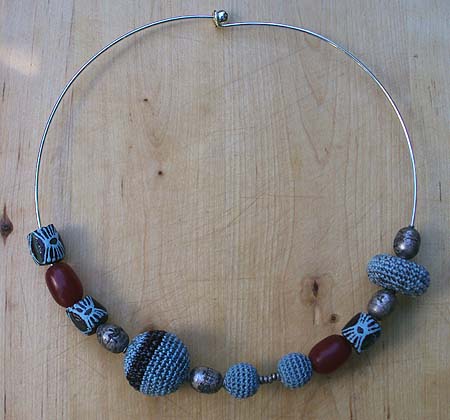 Je kan hier mijn eerder blogbericht lezen, waar ik beschrijf hoe Krobo-beads worden gemaakt.
I've been using Krobo-beads before in my designs. I love them a lot, but I think you have to highlight them by combining them with other, monotone beads.
You can see what I mean on the above pictures.
By clicking here, you can reread my previous blogpost on how Krobo-beads are manufactured.
Laatste oproep/last call:
p.s. er kan nog altijd gestemd worden voor mijn gepimpt kaartje op Artmind's blog, klik hier voor de betreffende blogpost.
p.s. you can still vote for my pimped card on Artmind's blog by clicking here. Thanks!!!