(English text below)
Nooit gedacht dat ik het zooo leuk zou vinden om chokers samen te stellen.
Hier zijn er nog een paar die deel uitmaken van de African Diva's collectie. De kleuren, de niet-textiele materialen, … inspiratie uit het Zuiden.
Net zoals de hangers die bij de AD's thuishoren (AD 24 etc), krijgen ook deze chokers allemaal een apart AD-label, ze zullen dus a.h.w. stuk voor stuk 'gesigneerd' zijn 😉
De drie AD 26 chokers die ik hieronder toon, zijn nog een uitloper van de Ashanti-geïnspireerde halssnoeren (AD 22 ) . Heel leuk om telkens een andere  kleursfeer te scheppen, door bij de keuze van de niet textiele kralen andere kleuraccenten te leggen.
AD 26/1: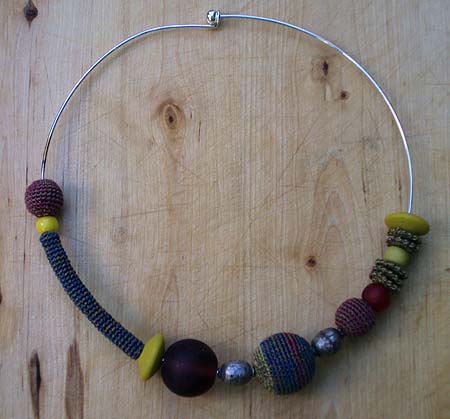 AD 26/2: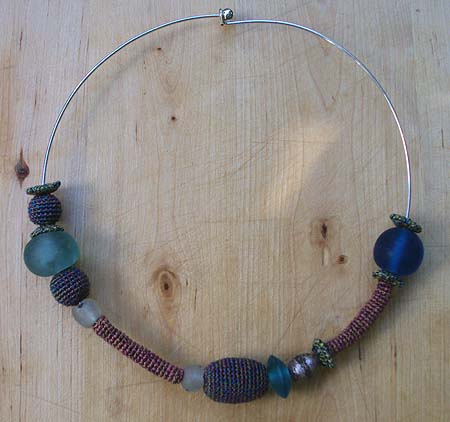 AD 26/3: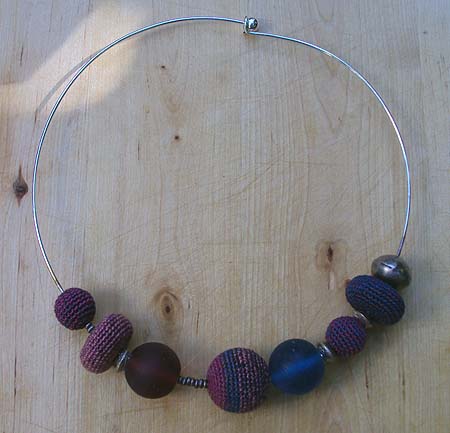 I had never thought before that I would like so much to make chokers. It's real fun to make all these different combinations.
This series of three is again inspired by the colours and materials I used for the Ashanti-necklaces (AD 22 )
p.s. er kan nog altijd gestemd worden voor mijn gepimpt kaartje op Artmind's blog, klik hier voor de betreffende blogpost.
p.s. you can still vote for my pimped card on Artmind's blog by clicking here. Thanks!!!