(English text below)
Ik ben jarig vandaag! Vrije dag, fietsen, haken in het zonnetje, aardbeienbavarois gekregen en de restjes van de barbecue van gisteren opgepeuzeld.
Lees mee: ik kreeg onderstaand stukje poëzie (ik denk dat het een limerick is) toegestuurd van een vriend: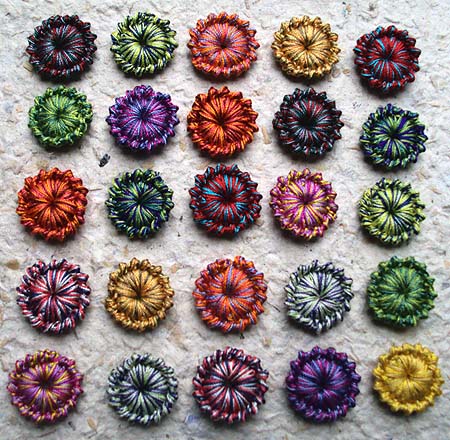 Trots knoopt zij een krans,
uit sierdraden vervaardigd,
en een stem in mij die luidt:
Veerle ziet er prachtig uit!
JT, dikke merci voor het poëzietje!!!!
Today is my birthday: bank holiday, sun, biking, crocheting under a beautiful sun … and a poemI got from a friend of mine (I think it's a limerick); I cannot translate it into English, but it's sweet and deals about my necklaces.