(English text below)
Eén van de Stockholmse aankopen heb ik jullie nog niet onthuld: de handgeverfde zijde van Annitorfs Väv (zie vorig blogbericht). Ik heb haar hele winkel – bij manier van spreken dan – onderste boven gehaald op zoek naar restjes van zijde die ze had geverfd voor klanten. Dit was het resultaat van mijn speurwerk: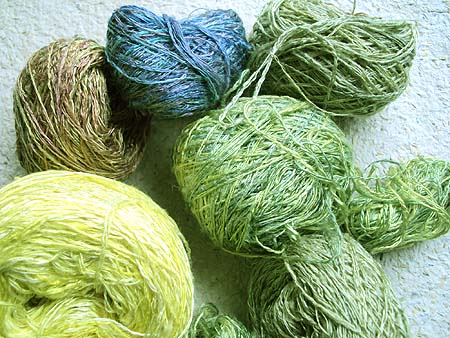 't Is dankbaar materiaal: de goeie dikte voor mijn werk en ik hou van de subtiele kleurschakeringen. Onmiddellijk aan de slag dus.
Chokers zijn lang mijn ding niet geweest, droeg ze ook zelf nooit. Maar ik kan er wel leuke dingen mee doen. En toegegeven, ik vind het wel vrouwelijk staan.
En zoals dat dan gaat met mij … ik kan er niet genoeg van krijgen 😉
Hier zijn de eerste drie: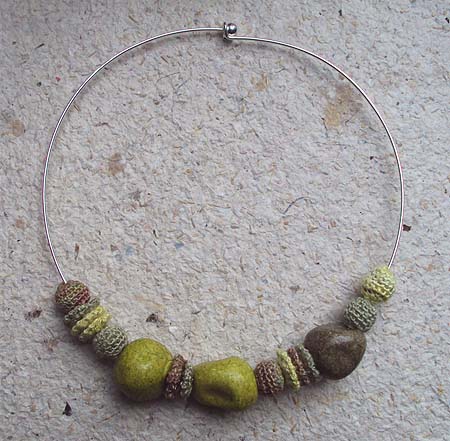 Met Ghanees gerecycleerd glas en een Ethiopisch zilveren kraaltje: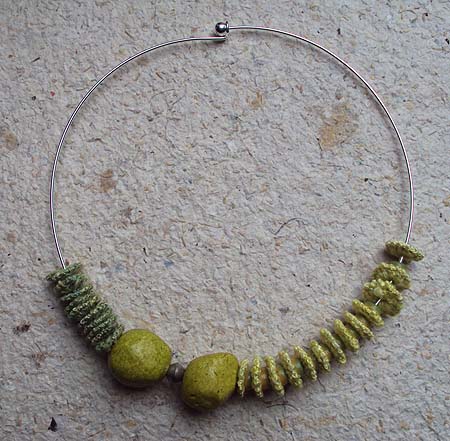 Met gehaakte kralen van gelijke grootte en één grote currygele kraal als eyecatcher: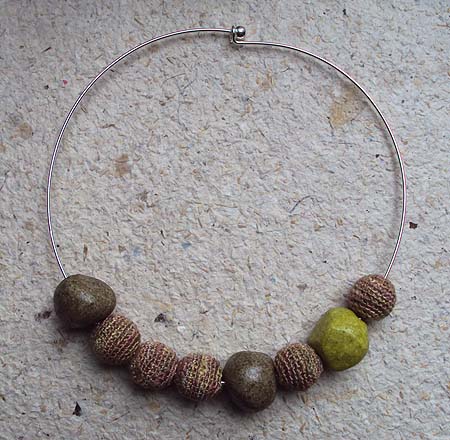 En hier zijn de details: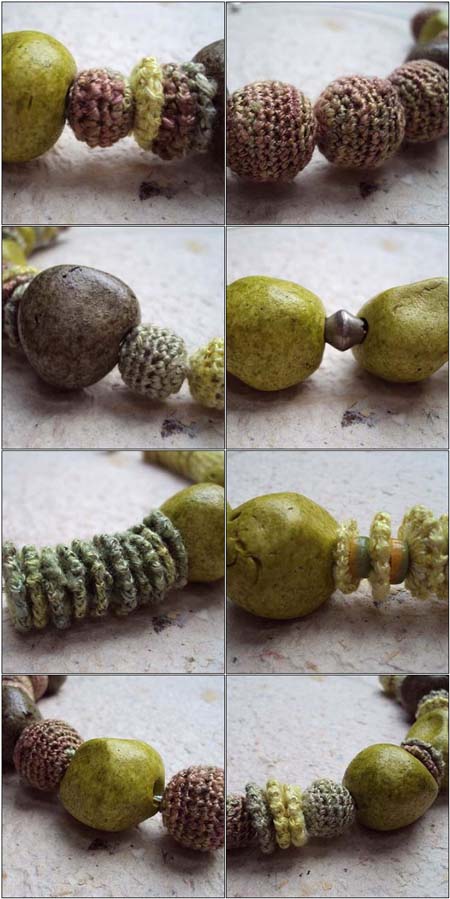 One of the purchases I did in Stockholm, I haven't shown you yet. The lovely handdyed silk of Annitorfs Väv. I looked in her shop for all the rests of silk she had dyed for her customers. You can see on the first picture what I could buy.
I could nog wait trying this material out.
And maybe this will also become a new passion: chokers. I have not used them before often. And I have not worn them before. But I must admit: I experience it as very feminine.
And as things go when I become passionate : I cannot stop! So, here are the first three in a series of chokers I plan to make.