(English text below)
Geen enkele man uit mijn omgeving zag het zitten om te poseren met deze sjaal :-(Â  … 't is nochtans een uniek gebeuren: voor ' t eerst iets gehaakt voor een man! 🙂
Opdracht was: camouflagekleuren, te dragen als een cirkelsjaal, maar ook  niet te lang of te kort om ook nog gewoon te dragen.
Groot verschil met wat ik binnen mijn comfort zone doe: hier kruipt heel veel meer wol in!
Op veel manieren te dragen: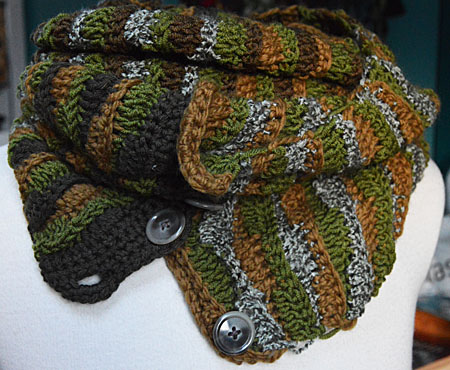 –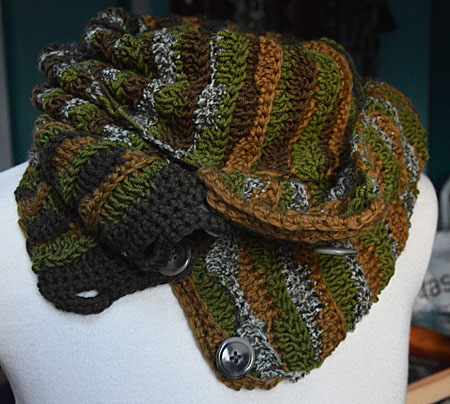 –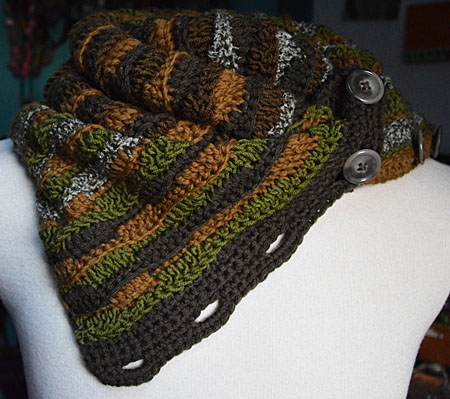 –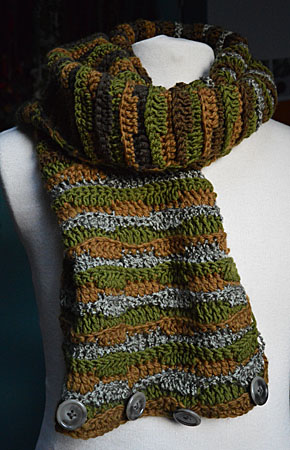 –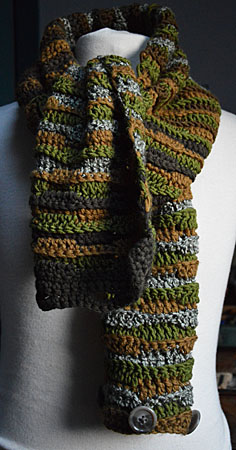 –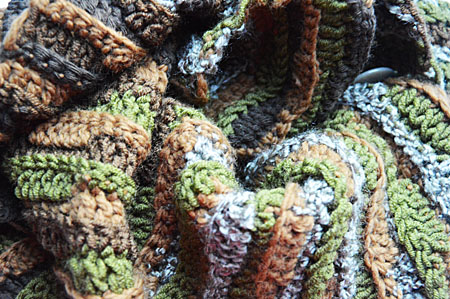 –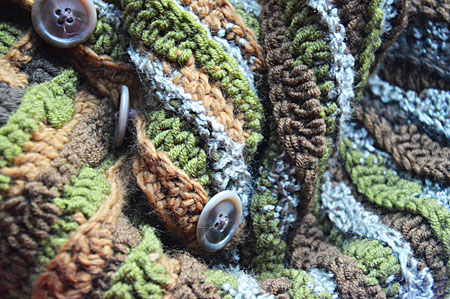 Above a man's scarf. The challenge: camouflage colours, to be worn as a circle scarf, and not too short or thoo lang to wear it the usual way.