(English text below)
De vaak veelkleurige Krobo-kralen (Ghana) ken ik wel al langer van ziens, maar ik vond juist die veelkleurigheid en de tekeningen 'te' druk … Maar het is uiteraard Afrikaans en de kleuren van de armbandjes die ik in Parijs kocht (klik hier om dat bericht nog eens te herlezen) , waren sowieso mooi en inspirerend.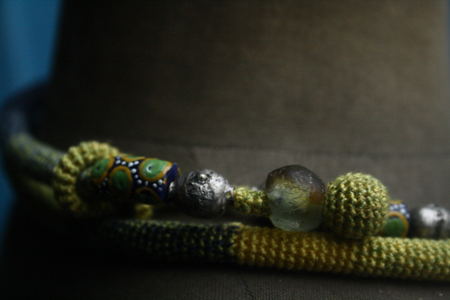 Voor dit snoer (en er zijn er nog meer op komst) liet ik me vooral door de kleuren van de Krobo-kraal inspireren. Een bijzondere, levendige kleurenmix. Het 'te' heb ik getemperd door het beperkte gebruik.
Dit snoer is vrij lang, het kan ook tweemaal rond de nek worden gedragen.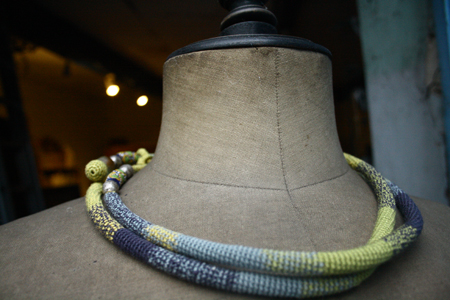 Vanaf hier kan je alle foto's zien van dit snoer.
In een volgend bericht zal ik het hebben over de Krobo-kralen op zich, maar daarvoor moet ik eerst nog wat lectuur doornemen …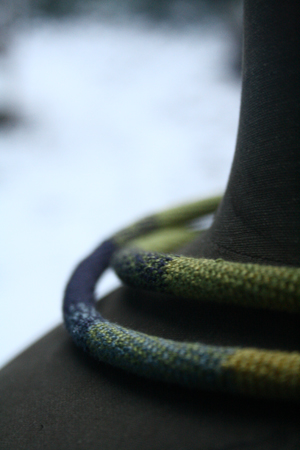 I've known these Krobo-beads since long. But I always found them too colourful. But they are African (Ghana), so they deserve to inspire me for my African Diva's collection.
And it are precisely the colours that have inspired me for this necklace. I only used few of the Krobo-beads, so they really cath the attention but without being too dominant. Click here to reread the blogpost on Paris, where I bought these beads.

This necklace is quite long, you can also wear it by turning it twice around your neck.
From here onwards you can see all the pictures of this necklace.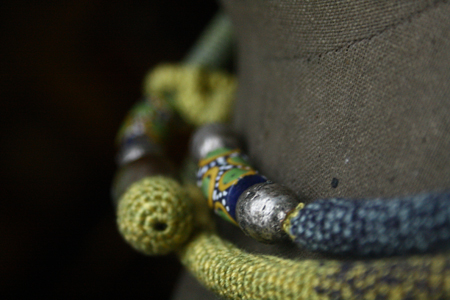 In a following post I will tell you more about Krobo-beads .. but I need to read more about them first.