(English text below)
Leuven was heerlijk! De locatie van Stiel en Stijl was top! Een prachtig herenhuis (vlakbij het station – Koning Leopold I straat, 50) dat een tijd leeg stond en alzo ruimte kon bieden voor de beurs. Eind november opent er een interieurzaak 'L'Etude'. Je zal er op vrijdag ook een lekkere hap kunnen eten aan de gastentafel van Christine … ik denk dat het een aanrader wordt (heb zelf heerlijke soepen en taartjes gegeten).
En, als immer op dergelijke beurzen, heerlijk om passies te delen met andere vrouwen. Zag ook een aantal bloglezeressen voor de eerste keer. En ook Marie van Mariemoo! Allemaal bedankt om langs te komen!
Foto's zeggen meer (ben niet tevreden over mijn foto's, maar 't is beter dan niks).
Geïnspireerd door mijn nieuwe bamboe-displays, heb ik nog meer bamboe spullen gebruikt om mijn tafel te schikken: sushi-matjes, placemat, pannendragers, … zag er wel goed uit vond ik. Ik hou het bij voor een volgende gelegenheid.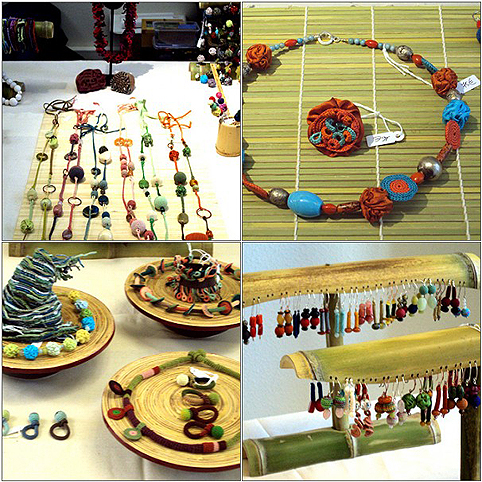 Een blik op de stand van andere deelnemers (één van de lampenkapjes staat inmiddels bij mijn thuis!):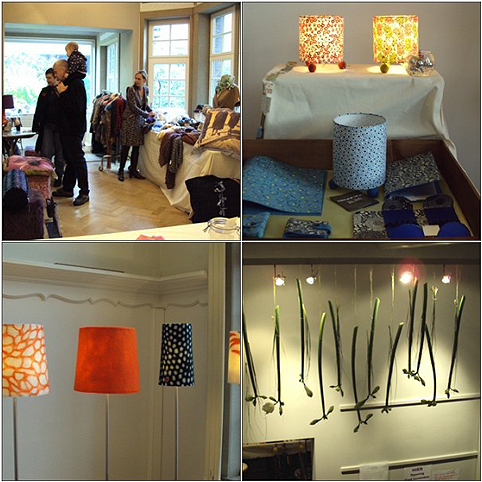 Vanaf hier kan je alle foto's zien.
The pictures above give an impression of the craftfair I attended last weekend.
I enjoyed it a lot. Meeting other passionate creative women is always fun.
From here onwards, you can see all the pictures.