(English text below)
Een paar dagen geleden kreeg ik via Etsy een mail met de volgende vraag: waar blijven de ringen die je aankondigde in je listing van dit halssnoer. Ik viel gewoon uit de lucht. Maar inderdaad, ik beloofde bijpassende ringen te maken … Compleet vergeten dus. En ik wist zelfs niet meer wat voor ring in toen wel in gedachten had.
Dit verhaal om gewoon alweer een heel ander soort van inspiratie te illustreren.
Ik ging dus aan de slag met gehaakte oogjes (zoals in het snoer) en met bijpassende kleuren. Met dit model van ring als resultaat: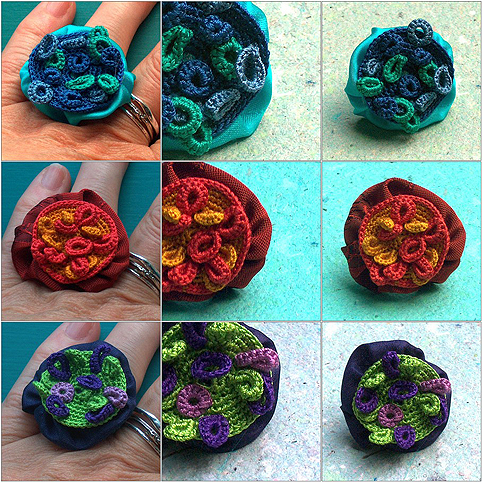 A few days ago I received a mail from another Etsyan who asked me : where is the complementary ring you announced in the listing of this necklace?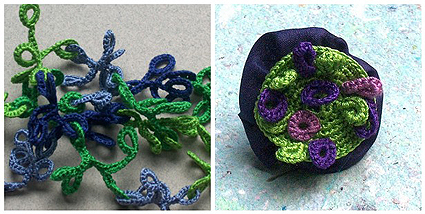 I really didn't remember what she was talking about … But indeed, I had announced a matching ring. I even didn't remember what kind of design I had in mind at the moment of my 'promise'.
Just to tell you that inspiration can come to you from everywhere!
Above you see the answer to this question.