(English text below)
Dat zoonlief hier inmiddels de foto's maakt, vertelde ik al. Dat deed hij ook de voorbije dagen, maar de foto's zijn niet allemaal geschikt voor Etsy. Ik moet er rekening mee houden dat het beeld herleid wordt tot een vierkant en  dat je heel goed het juweel moet zien.
Maar ik vind de foto's wel heel mooi en toon er graag een paar. Ik heb ze compleet onbewerkt gelaten.
Mijn inmiddels gekende ringen: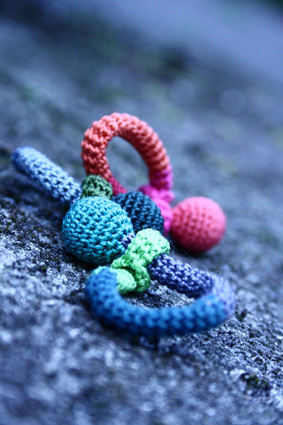 Een bloemenbroche, allemaal gehaakte oogjes met hier een daar een meeldraadje tussen. Die had ik al lang liggen, maar pas tegen de vorige tentoonstelling is ze afgewerkt geraakt.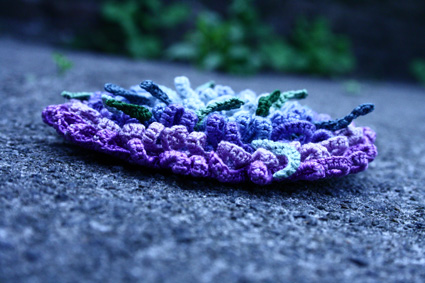 Een halssnoer, bestaande uit allemaal losse golvende schijven met binnenin wat oogjes in bijpassende kleur.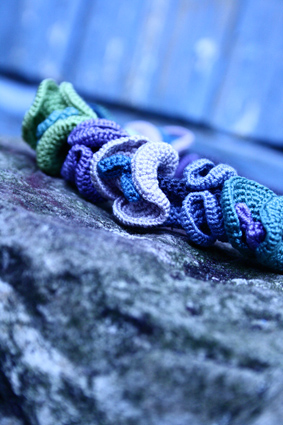 En één van de broches met vilt en haakwerk.
I told you beforte that my son makes the photos nowadays. But theyr're not always fir for Etsy. As I have to reckon with the fact that they will be reduced to a square and, also very important, that they have to show a very realistic image of my jewellery.
But I love these pictures so much, that I want to show them anyway.