(English text below)
Ik blijk toch wel een speelvogel te zijn. Het idee van het doe-het-zelf halssnoer laat niet los. Gewoon leuk om in mijn voorraden te gaan winkelen naar kralen die goed passen bij de grote gehaakte hanger.
Hier is er nog eentje: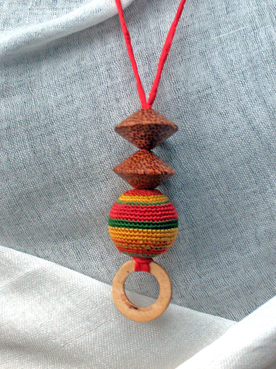 Gezien de warme kleuren van het haakwerk heb ik er natuurlijke materialen bij gekozen, hout en been.
En om het nog speelser te maken, een belletje.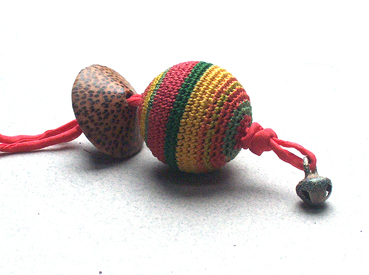 En ook nog deze mogelijkheid: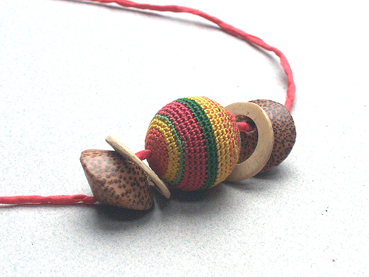 Vrijdag na 't werk( zalig moment vind ik dat, het gevoel dat het weekend nog voor mij ligt) nog een voorraad zijden lintjes ingeslaan. Er zullen dus nog veel van die speelse doe het zelf pakketjes volgen 😉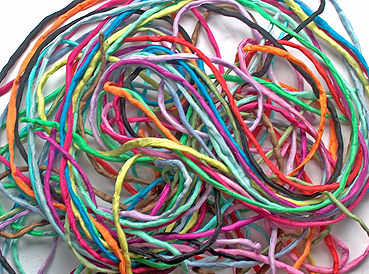 It seems that I really like myself the idea of the do-it-yourself kit necklace. I made another one, which you can see on the pictures.
As the colours of the crocheted bead are warm, I choose natural materials to complete the necklace : wood and bone.
And I feel that I really can't get enough of it, os I went to to buy lots of silk ribbons to make the kits. More to come, that's for sure 😉