(English text below)
't Was echt wel sjaalweer de voorbije dagen. Zal ik er nog eentje posten?
Niet een lange unisex sjaal, wel een cirkelsjaal die voldoende breed is om hem ook als kraag/muts te dragen.
Voila, 50 tinten fuchsia: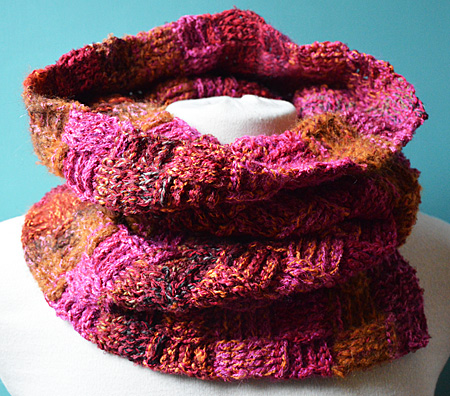 –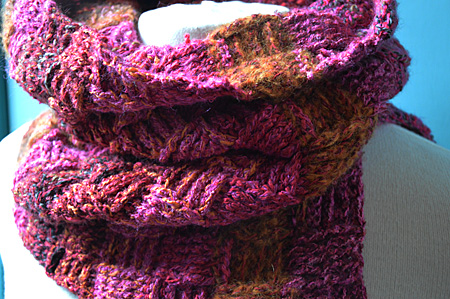 –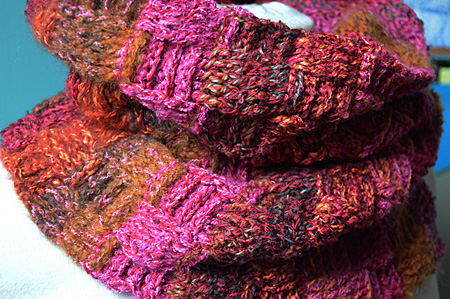 –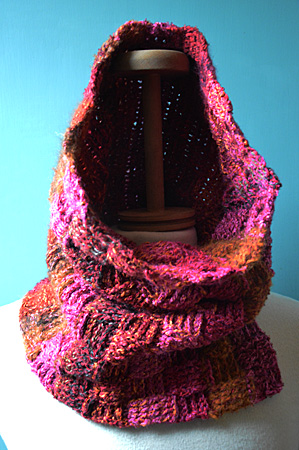 We had some very snowy days in Gent. I liked it. Scarf time, no doubt!
Above a circular scarf that can also be worn as a collar/cap  combo.