(English text below)
Toen mijn moeder (zij was een kantklosster) overleed in 2012, kreeg ik haar vele dozen, zakjes, koffertjes, mandjes, … met draadjes.
Veel draadjes zijn al terechtgekomen in juwelen.
Het koffertje met gouddraad bleef nog onaangeroerd…
Is er een mooier seizoen dan deze feestperiode om wat uit te proberen met al dit gefonkel.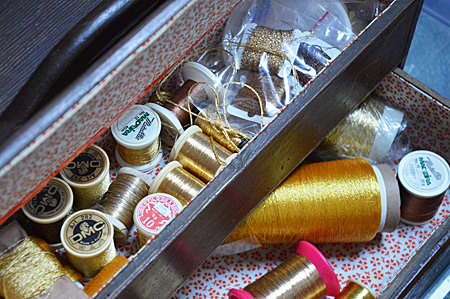 –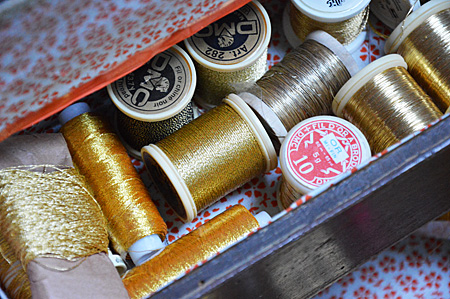 Een nieuwe collectie dus : Heart of gold!
Ik ben zelf niet zo into blingbling. Maar goud gecombineerd met kleur kan ik wel smaken.
Een snoer om mee te spelen: lang of opgestropt, enkel of dubbel, strik of knoop.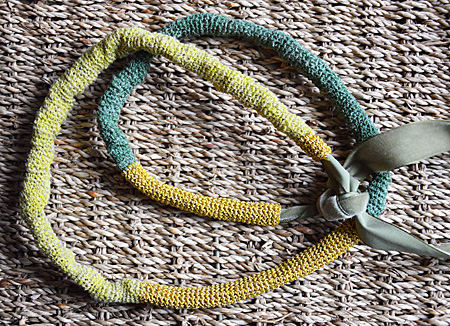 –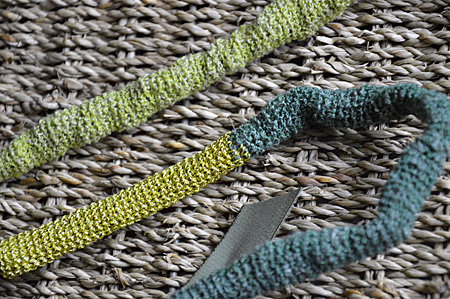 –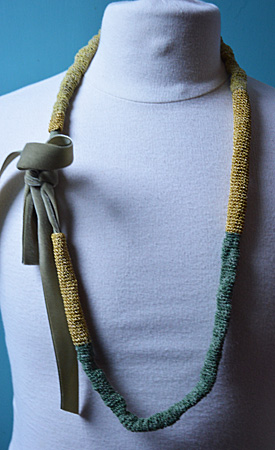 –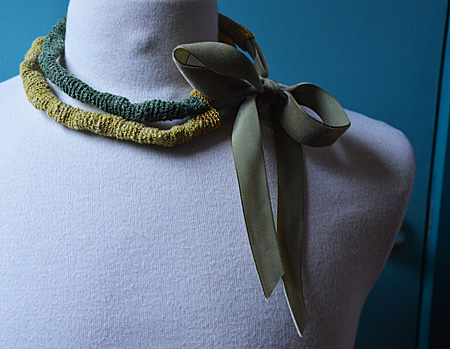 –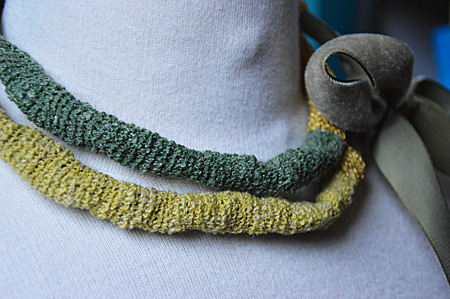 –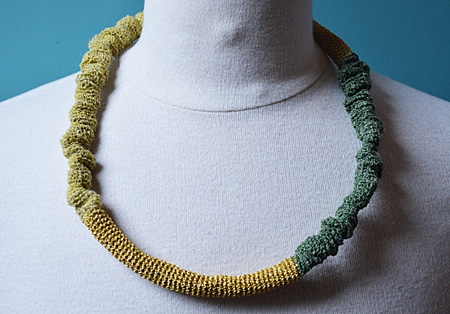 –
–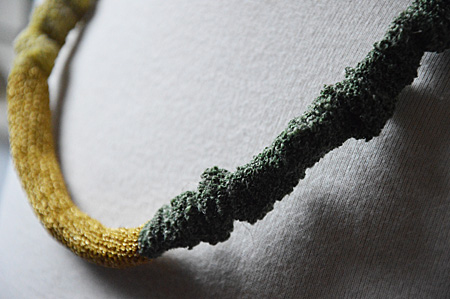 When my mother (who was a lacemaker) died in 2012, I inherited all her boxes and bags with threads.
Up to now I did not do anything with the goldthread.
This is the season to use gold, isn't it?
A new collection is born: Heart of gold!
Above the first necklace: long or ruffled, single or double, bowed or knotted.
Hope you like it.