(English text below)
Niet dat ik veel rekening houd met modetrends, maar ongewild en onbewust zullen die mij wel beïnvloeden.
Kijk, waar mijn oog op viel: een foto uit het Magazine van De Morgen van 21/09/2017.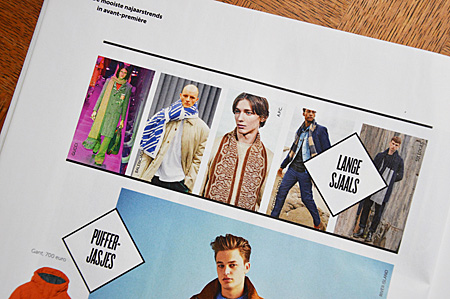 Ik heb er mijn eigen collectie mannensjaals bijgehaald 🙂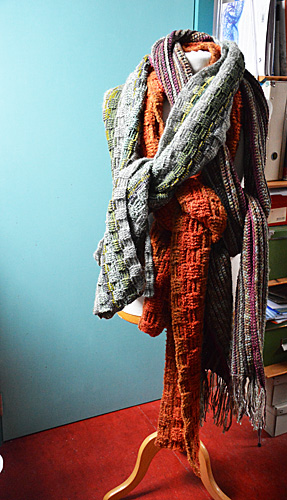 Binnenkort volgen er nog blogberichten waarbij jullie mijn sjaals in detail kunnen bekijken.
I don't think that fashion influences my work a lot, but of course there will be traces.
Watch he picture I found in the weekend Magazine of my daily newspaper De Morgen (21/09/2017) :
long scarfs for men. The second picture shows some of my own long scarfs for men.
I will show them in detail the following weeks.