(English text below)
Ik: wat is je lievelingskleur?
Hij: oranje!
Ik: zijn lievelingskleur is oranje
Zij: is ook de lievelingskleur van mijn man.
Oranje als lievelingskleur voor mannen  … dat heeft mij verrast.
Uitdagende inspiratie voor twee sjaals.
Vandaag de eerste.
Uiteraard haak ik niet zomaar een sjaal in één kleurtje oranje. Er moesten meerdere tinten aan te pas komen, verschillende materialen én ik wou ook reliëf.
Een zoektocht op het internet, leerde me deze steek kennen: 'basket weave stich'. (in Google/Youtube ingeven: voorbeelden met hopen)
Op mijn facebookpagina Nevousinstallezpas, zag je eerder al de proeflapjes.
Ik ben inmiddels al verslingerd geraakt aan die steek, heel leuk om te doen.
En voilà, dit is het geworden:
Lengte: 240 cm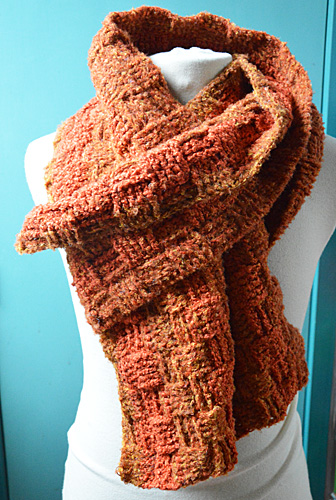 –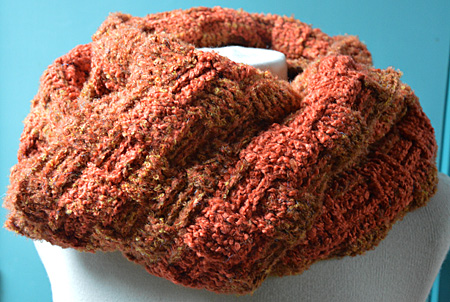 –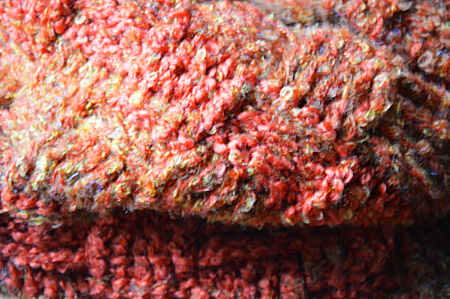 –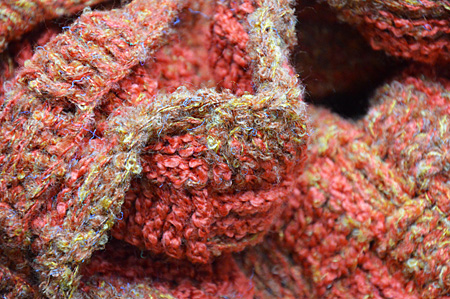 –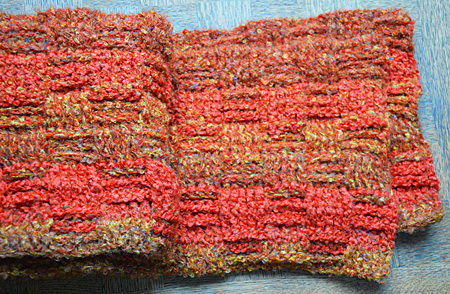 Me: what's your favourite colour?
He: orange!
Me: his favourite colour is orange
She: that's also the favourite colour of my husband
Quite surprising to learn that orange could be the favourite colour of men.
A challenging inspiration, I must say.
Of course I don't crochet scarfs with one single orange thread.
I wanted several shades of orange, several materials and some relief!
Searching the internet I came across the 'basket weave stitch'. I just love it!
Above my first orange scarf (there is one more to come) which is at the same time my first basket weave stitch scarf (there are at least 4 more to come 😉 )
Length: 240 cms