(English text below)
Joana Vasconcelos... iemand die ik al een aantal jaren volg op Facebook. De eerste jaren zonder goed te beseffen dat dit een groot artiest is, ik volgde haar gewoon omwille van haar haakwerk.  Die frank/euro is pas gevallen toen ik las dat zij in 2013 het Portugese paviljoen op de Biënnale van Venetië had mogen inrichten. En jawel, ik was toen in Venetië en heb dat toen niet geweten…hoe stom dat ik dat heb gemist.
Nu zij in St. Gillis Brussel, in de Patinoire Royale, een expo heeft, heb ik het gelukkig wel tijdig beseft.
Joana Vasconcelos is Portugees, geboren in Parijs en is artiest met toch wel een grote bekendheid op hoog niveau. Het is niet aan iedereen gegeven om werken te mogen maken speciaal voor het kasteel van Versailles.
Terwijl ik aanvankelijk dacht, dat zij een haakkunstenaar was… blijkt zij toch veelzijdiger te zijn qua materiaalgebruik. Textiel/haken is vaak het materiaal dat zij kiest om zich uit te drukken, maar zij werkt ook met andere materialen en voorwerpen.
Wel allemaal monumentaal. En ontzettend kleurrijk.
Wat vind ik daar nu van? Indrukwekkend, absoluut. Ook knap uitgevoerd, aandacht voor materialen en zorgvuldige technieken. Maar ik ben toch eerder iemand voor miniaturen dan voor monumentaal werk. Maar echt wijs om mij daar eens in onder te dompelen.
Ook doen: Joana Vasconcelos op Youtube intikken. Geweldige filmpjes over hoe zo'n monumentaal werk wordt geïnstalleerd.
De expo in Brussel loopt nog tot en met 25 maart.  Jammer genoeg zijn er al een aantal werken teruggetrokken om plaats te maken voor een andere tentoonstelling. Maar het is zeker nog de moeite om te gaan kijken. Ook het gebouw Patinoire Royale op zich is een must see. En de tentoonstelling is gratis toegankelijk.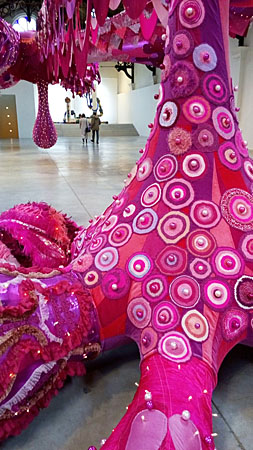 –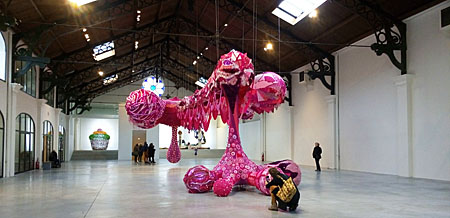 –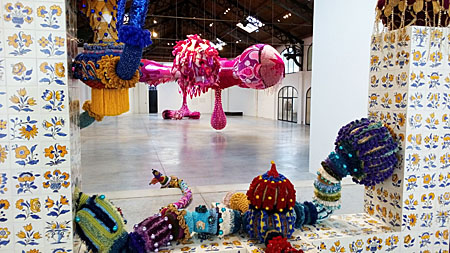 –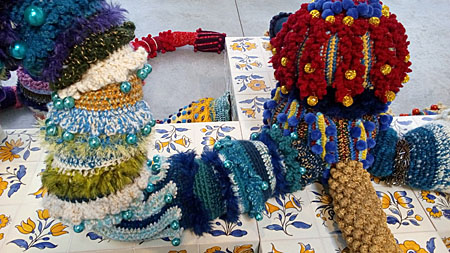 –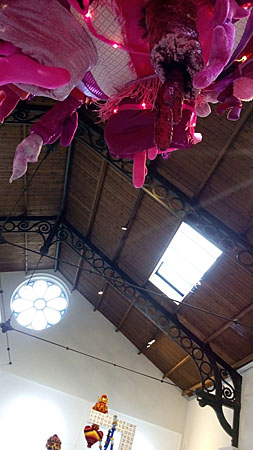 –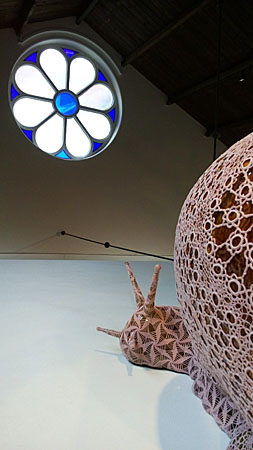 –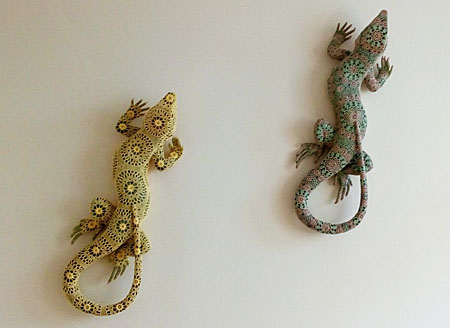 –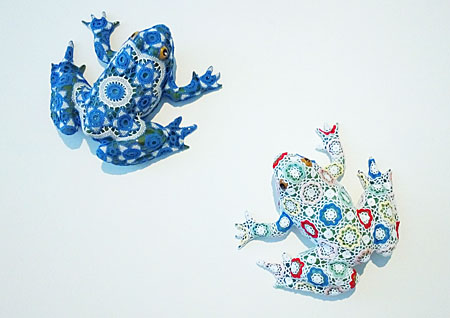 –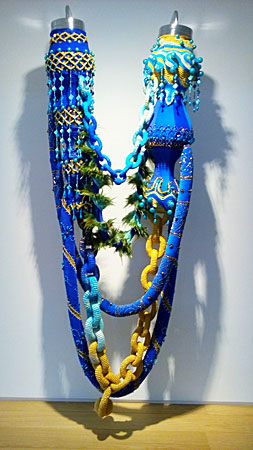 –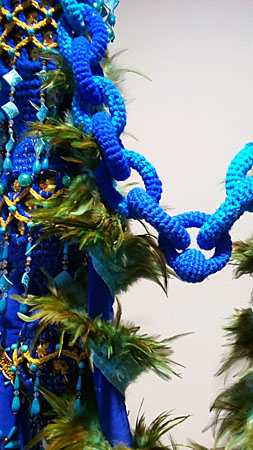 –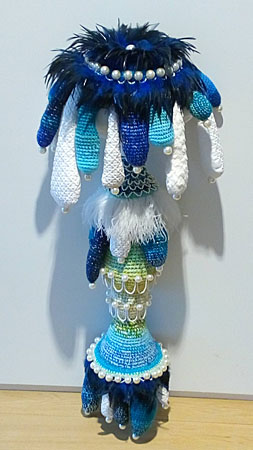 –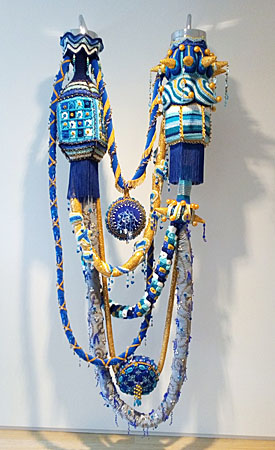 –
–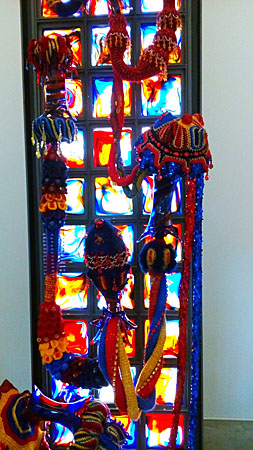 –
Up to March 25th  there is an impressive expo on the Portuguese artist Joana Vasconcelos.
Place to be: Patinoire Royale in Brussels (St. Gillis).
She's a well known artist (e.g. she designed the Portuguese pavillion in the Venice Biennale in 2013, and she had a big expo in the Versailles castle in Paris in 2012)