(English text below)
Ze zijn geteld, de halssnoeren uit de ¿Tinto o blanco?-collectie. Hieronder nummer 25!
Het is een gebreid/gehaakt snoer in linnen en zijde.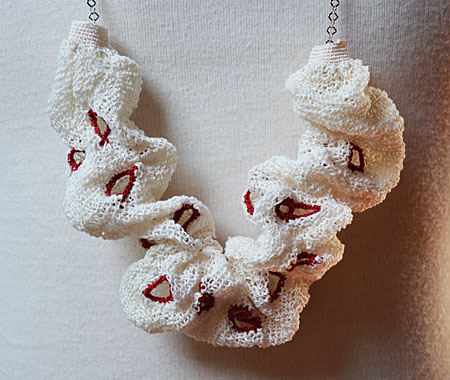 –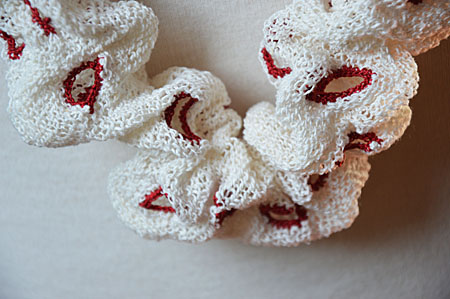 –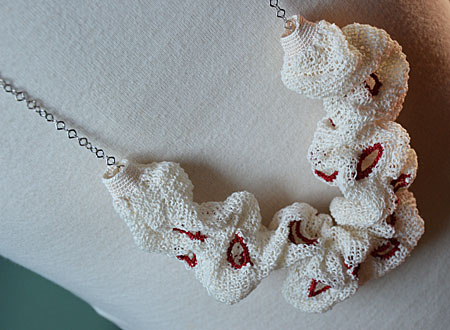 –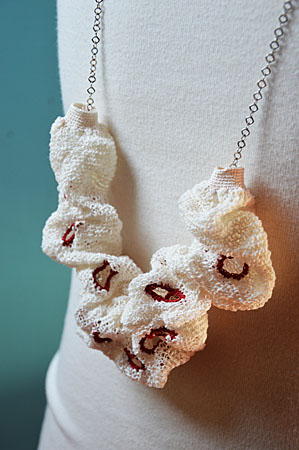 De hele collectie is in het echt te zien in de galerij van CASA93
Golflaan 93, Sint Martens Latem (achter bloemenzaak Milflores)

van 19 tm 25 november – van 14u tot 18u (maandag gesloten)
Above the 25th necklace in the ¿Tintoo blanco? collection. Ingredients: silk and linen.