(English text below)
Er zijn heel concrete plannen, op korte termijn zelfs, om mijn 'tinto o blanco'-collectie tentoon te stellen! 🙂
Hoog tijd dus om af te werken wat bleef liggen na een eerste aandrang van inspiratie.
Dit snoer  is een buis in linnen en zijde. Je kan de buis strak rond te ketting dragen, of je kan de buis rond de ketting opstropen.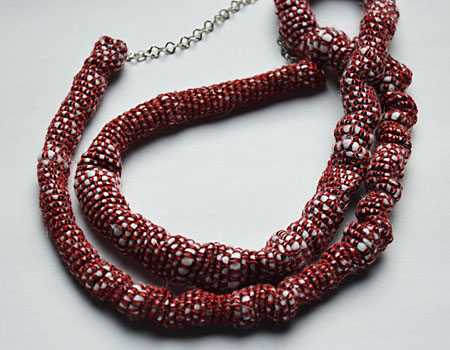 –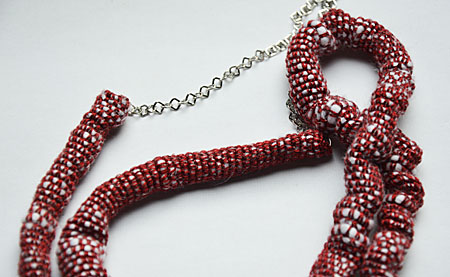 –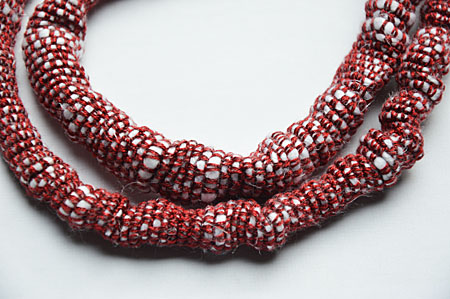 –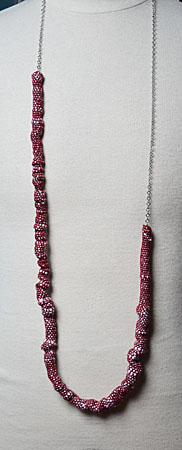 –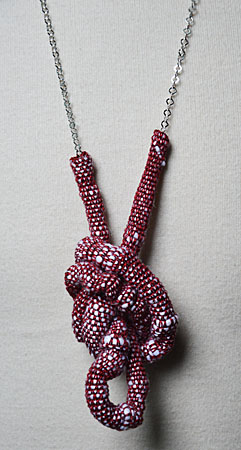 Very soon, I will show my 'tinto o blanco'-collection (red and white) to the world ;-). So, it's time to finish embryonal necklaces.