(English text below)
Binnenkort hebben we een buitenlandse gast. Tijd om nog eens een poging te doen om mijn atelier op te ruimen, want daar zal ze slapen.
Als ik een haakwerk begin, werk ik het bijna altijd af. Héél soms leg ik het toch even opzij. En zo komt het dat ik bij het opruimen op onafgewerkt spul bots. Zoals dit hoopje frutsels, ik weet zelfs niet meer wat ik er ooit wou mee doen.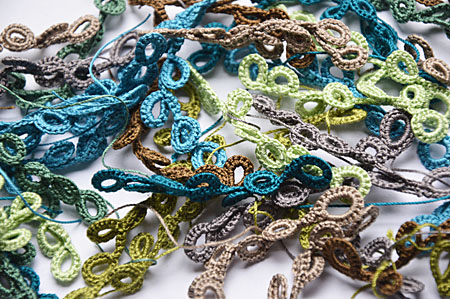 De eerste herfstdag geeft inspiratie. Het sjaalseizoen is begonnen. Dus graai ik in mijn voorraad naar bijpassende garens… proeflapje … en daar gaan we 🙂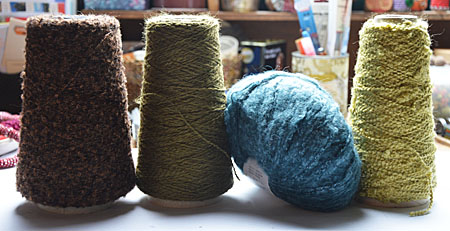 –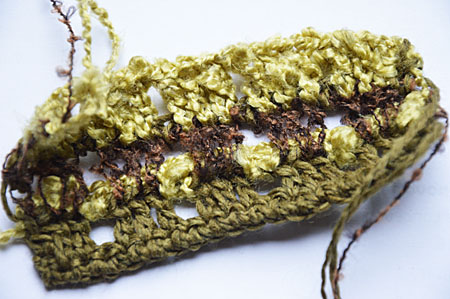 We have a lovely guest in a few days. She will sleep in my atelier. So there was an urgent need to clean up! 😉
Usually I finish my crochet work once I start it. Very rarely, I don't finish it immediately. So, I found the above curls, of which I even don't remember what I ever planned to do with it.
As automn started today, I feel a happy need to start crocheting scarfs again. To be continued! :-