(English text below)
Ik haak haast nooit proeflapjes vooraleer ik aan een juweel begin.  Dit is dus een grote uitzondering: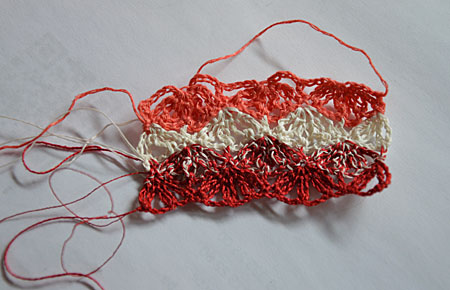 Omdat ik een snoer wou haken op z'n volle lengte (+/-Â  150 cm)Â  heb ik eerst dit lapje gehaakt, anders had het veel te lang geduurd vooraleer ik het effect zou zien van de combinatie van de verschillende materialen (papier, linnen, zijde en katoen )
De knoopjes, die het snoer kunnen openen/sluiten als je het drie keer rond je nek zou willen draaien, zijn van zeeglas.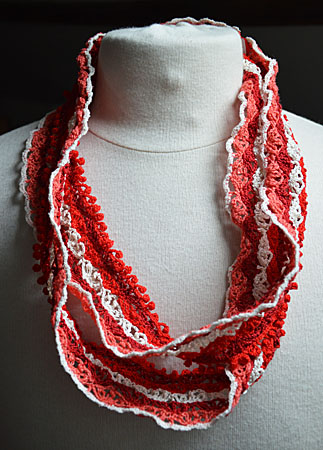 –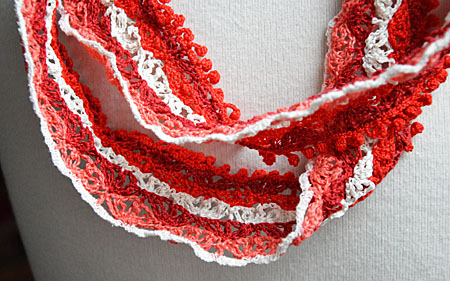 –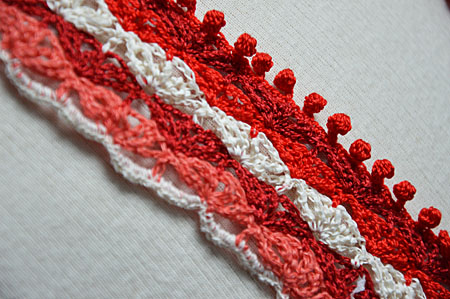 –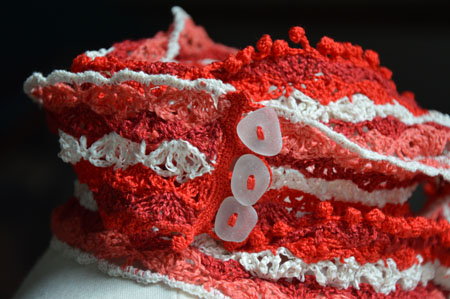 Quite exceptional, but for this necklace I first crocheted a sample. I crocheted the necklace on its full length basis.  To check the effect of the different materials I used (linen, paper, silk and cotton) it seemed appropriate to make a sample beforehand. Otherwise it would have taken too much time to see whether this combination worked.