(English text below)
Een detail van deze sjaal heb ik een paar dagen geleden op Facebook gezet … blijkbaar in de smaak gevallen, want zelden zoveel 'like'-s gehad 🙂
Hier is hij in volle glorie.  De steek heb ik niet zelf 'uitgevonden', ik zag iets gelijkaardigs op een foto … goed kijken en zelf proberen gaf dit resultaat.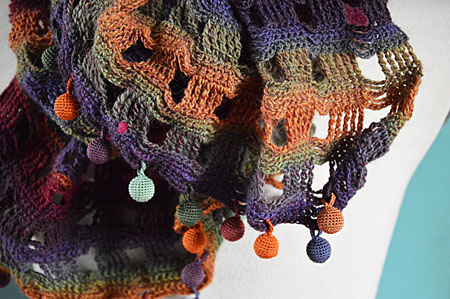 –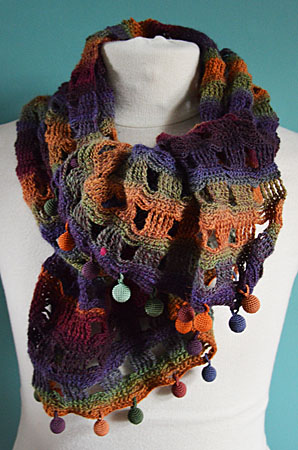 –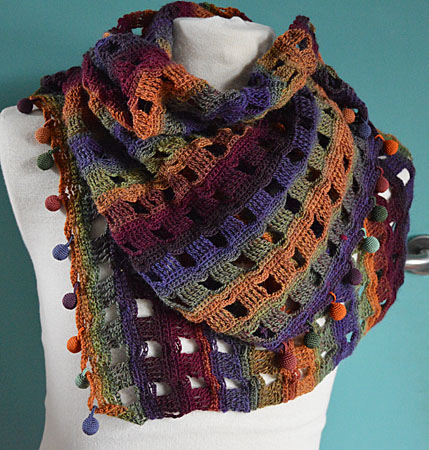 –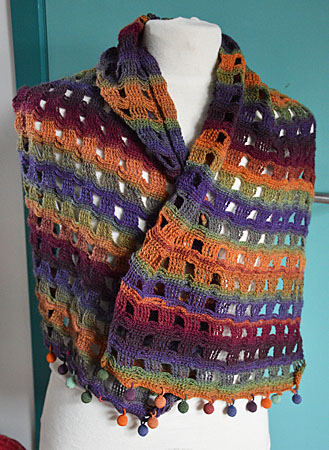 I posted a detail of this scarf on Facebook some days ago. Seems that you like it, it got more 'like'-s then my posts usually get 🙂
I did not 'invent' this stitch myself. I saw something similar on a picture, looked into it with a crochet eye and tried it out myself.